Steps To A Better College Paper
Last Updated on August 28, 2020 by Paula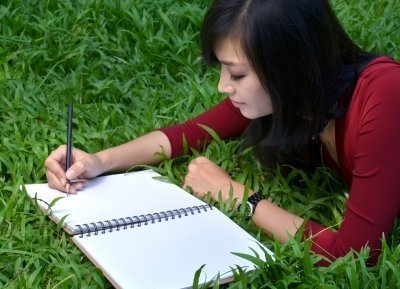 Loads of essay writing in college is not a myth.
It is a reality that you have to face.
Because the painful truth is that professors love to assign essays to students with unreasonable deadlines.
Which means that you will have to miss a girls' night out or worse, your birthday party to finish your assigned essays.
Unfair, right?
Especially if you have the best intentions of finishing your essays (around a million -that's an exaggeration-which you have to pass in a couple of days),  but your party-going nature got in the way.
Fear not, short of trying to scout for an essay writing service, you can try the following tactics:
Mind Map.
Grab your notebook and brain-storm. Get creative and gather your thoughts.
Doing a mind map helped me write my essay when I was in college.  Setting the most random ideas to paper helps your brain process your thoughts.
Use Index Cards.
Back in my time, index cards helped a lot.  I know you are used to typing in your laptop, but writing your thoughts and ideas in index cards do help a lot.  They are easier to file and allow you to group similar ideas together.
Outline.
Writing in short, one-sentence bursts will make your thoughts flow more easily. Making an outline will help you organize, categorize, and narrow your paper, helping you come up with a polished paper.
Read.
I can't emphasize this enough.  Reading widens your horizon and exposes you  to different genres of literature that can eventually improve your own writing style.
Start early.
Procrastination has no place when writing your essays.  The professor will catch a hastily-written one.  Sure, cramming can work sometimes.  I once submitted a book report which I did overnight and I was given a perfect score.
But that was just a one-shot fluke, a one-time burst of creativity, because I never did ace my succeeding hastily-done papers.
Cramming can work sometimes, but working under too much time pressure can impede your creativity.  Give yourself some leeway so
your imagination can take over.
Writing essays takes a lot of dedication, hard work and inspiration.  Sometimes, after a particularly tiring, killer college day where you must have computed countless equations and read materials,  finishing (or even starting) your school paper is not just happening.  When this happens, you always have a choice of looking for online essay writing help.
A lot of topnotch essay-writing companies out there, with writers of impeccable backgrounds in their employ, offer affordable quality essay writing help done according to your specifications and submitted for your approval on time.
Of course, mind over matter can only make you smarter.  Trying to balance your college life and trying to complete all your academic requirements will be much easier if you have a study plan and follow it if you can.