Note: At no cost to YOU, I use affiliate links in my posts to generate income.


Learn how this blog makes money

And how YOU can do it, too!
Not a lot of people know, but Baguio is a spiritual place.  A place where you can re-connect, re-charge and renew your spirit.  Here is a list of retreat houses you can visit in Baguio City this Holy Week: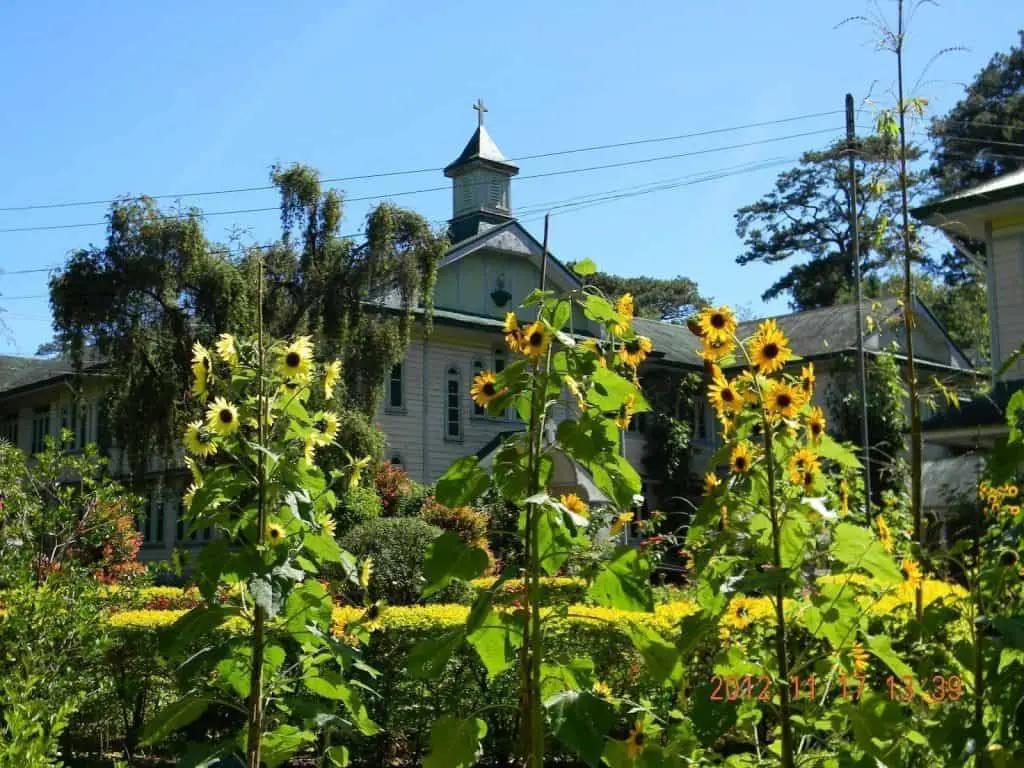 Home Sweet Home
If you are looking for a place to stay #whenInBaguio, check it out here.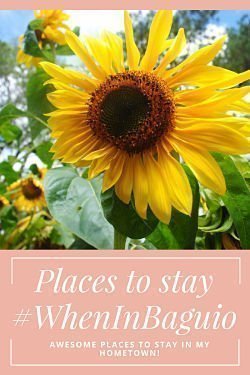 NAME

PLACE/CONTACT NUMBER

RELIGIOUS OF THE ASSUMPTION CONVENT
Superior: Sr. Marie Fediles Estrada

140 Crystal Cave, Subdivision,
2600 Baguio City
Tel.: 442-3910

BETANIA RETREAT HOUSE:
Religious of the Virgin Mary (RVM)
Directress: Sr. Maria Rosario Ricafuente

31 Navy Road,
2600 Baguio City
Tel.: 442-4260

DIVINE WORD RETREAT HOUSE (SVD)
Rector: Fr. Emilio Pati, SVD

Sunnyside, Arellano Street,
2600 Baguio City
Tel.: 442-2854

HOLY SPIRIT CONVENT:
HOLY SPIRIT SISTERS (SSpS)
Superior: Sr. Alishiela Cudiamat

33 Ambuklao Road
2600 Baguio City
Tel.: 446-1915

HOME SWEET HOME:
CONGREGATION OF THE IMMACULATE HEART
OF MARY (CICM)
Rector: Fr. Luisito Divino CICM

Gov. Pack Road, P.O Box 42,
2600 Baguio City
Tel.:442-2463

MIRADOR JESUIT VILLA RETREAT HOUSE:
Society of Jesus (SJ),
Administrator: Ms. Virginia Anido

Mirador Hill,
2600 Baguio City,
P.O Box 143
Tel.: 445-5550

LITTLE FLOWER CONVENT: FRANCISCAN SISTERS OF THE IMMACULATE
CONCEPTION (SFIC)
Superior: Sr. Marie Teresa Spiritu

8 Villamor Street,
2600 Baguio City
Tel.: 442-4835

SISTERS OF ST. PAUL DE CHARTRES (SPC),
Superior: Sr. Cirila Cruz, SPC

Pico, La Trinidad
2601 Benguet
Tel.: 422-2419/ 422-3219

SANTA CATALINA SPIRITUALITY CENTER
Dominican Sisters of St. Catherine of Siena (OP)
Superior: Sr. Corazon Jaso

2 Marcos Highway,
2600 Baguio City
Tel.: 442-4739

SAINT FRANCIS CONVENT: FRANCISCAN MISSIONARIES OF MARY (FMM)
Superior: Sr. Lolita Baysa

1 Kennon Road,
2600 Baguio City
Tel.:442-2419

Retreat Houses ( Summers Only )
MARYHURST SEMINARY

P.O BOX 42, Lucnab,
2600 Baguio City
Tel.:442-2654

SAN PABLO SEMINARY

P.O Box 153, Crystal Cave,
2600 Baguio City
Tel.: 442-2847