Kojie San Lightening Soap & Kojie San DreamWhite Review
Last Updated on July 21, 2020 by Paula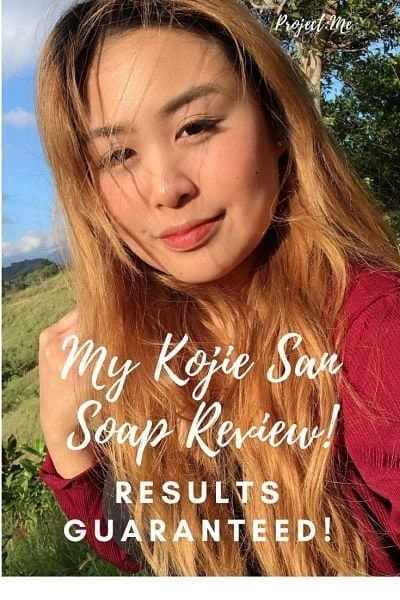 One of the really popular whitening soaps to hit the Philippine shores is Kojie San Soap.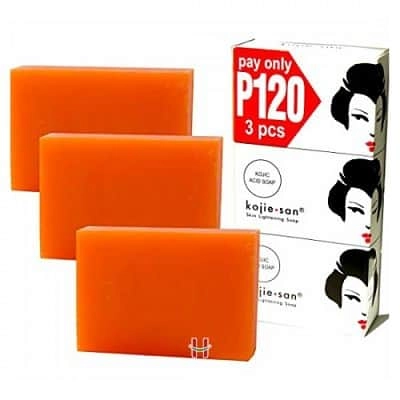 This soap, which seriously had no media mileage, became a cult favorite through word-of-mouth because truly, the product delivered.  I remember my mom reading about this online and trying to search for it high and low in beauty stores.  It is a good thing it is now readily available at your local grocery and department stores.
But what makes Kojie San Lightening Soap  so special it became the go-to product of people who like to be fair and young looking?
I guess it has to be because of its ingredient – KOJIC ACID.
Kojic acid has proven to be so popular that it's become almost synonymous with skin whitening – and with good reason.
The all-natural whitening agent effectively blocks the production of melanin, which reduces pigmentation and lightens the skin.  Kojic acid is also a powerful exfoliating ingredient, removing dead skin cells for a fairer, more radiant you.
I have used Kojie San, but not A LOT of times because I have really sensitive skin.  Kojie San can be harsh on sensitive skin and can really sting if left for long on your skin (dermatologists who prescribe Kojic Acid soaps actually tell you to leave the product on your face for a time before rinsing off.
I do use it at times when I get insect bites on my arms and legs because it does really work fast, removing the hyperpigmentation in as little as two weeks.
In my search for a milder, whitening soap, it is a good thing the makers of Kojie San Lightening Soap came up with Kojie San Dream White Soap
 KOJIE SAN SOAP (DREAM WHITE WHITENING SOAP 2X135GRAMS)

Aside from Kojic Acid, the Kojie San Dream White Soap boasts of these top anti-aging ingredients.
ELASTIN
Considered an important building block for the skin, collagen is a naturally occurring protein that helps keep skin supple and firm.  It tends to decrease as we age, resulting in unwanted lines and wrinkles.  To delay the appearance of crow's feet and other signs of aging, make sure your diet includes fruits and veggies rich in Vitamin C.  The vitamin is essential to replenishing lost collagen, resulting in softer, younger looking skin.
COLLAGEN
This protein allows your skin to resume its shape even after skin is stretched, pulled, or exposed to harsh environments (it literally keeps skin elastic!) .  If your skin were a mattress, think of elastin as the spring that helps it bounce back into place and makes it look as good as new.  That's why when elastin is damaged, the skin begins to sag.  This, combined with sun damage, can leave you with a rough, crepe paper-like complexion.
You may think I may be too young to be using an anti-aging and whitening soap, but this soap is perfect for me.  It does not make me break out into rashes, does not make my skin sting and it makes my skin soft.  With the original Kojie San Soap, I could literally write my name using my nails on my arms.  That's how dry my arms could get.
For my regimen, I am alternating Snow Whitening Soap with the Kojie San Dream White Soap.  It has done wonders to my skin's suppleness and whiteness.  If the soap gets really drying on my skin (because my skin is weird that way hehe), I use Dove soap or Physiogel after rinsing the Kojie San Dream White Soap suds.It has been perfect so far.
What do you think?
The youth-regenerating properties of Collagen and Elastin, plus the skin lightening effects of Kojic Acid can also help you achieve the skin you always dreamed of.  Experience your own beautifully flawless transformation,  only with Kojie-San Dream White.
You can get Kojie San Skin Lightening Soap and Kojie San Dreamwhite Soap at Lazada PH or for international buyers, at Amazon.