Note: At no cost to YOU, I use affiliate links in my posts to generate income.


Learn how this blog makes money

And how YOU can do it, too!
What Do I Eat For Breakfast That Is Easy and Keto-approved?
Being on duty on most days since the pandemic, I have rarely eaten a decent keto breakfast, but when I do have the time, I go for an easy keto egg wraps with spinach, avocado, and of course, bacon.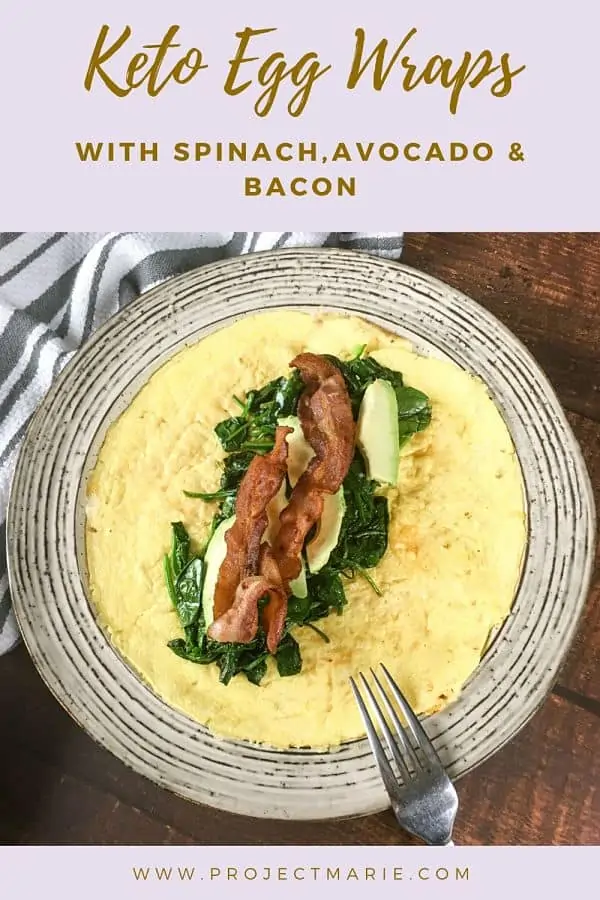 So Easy To Make Breakfast
Egg Wraps are so easy to whip up and would definitely make a very easy keto breakfast to prepare on those days when you simply are in a rush or just don't want to do anything complicated.
Of course, if you are strictly out of time in the mornings, but have the time at night or the day before, you can prepare this egg wraps in advance. Just make sure you store them properly in your fridge.
✅ I always have these freshware meal prep containers on hand! They come in 21-pack and are so handy!
 Freshware Meal Prep ContainersCheck It Out
Looking for something vegetarian?
By the way, my younger sister who is vegetarian skips the bacon (I can't believe how much she is missing!), but uses carrots or veggie meat instead. Because of this vegetarian person, I am actually planning on posting vegetarian friendly recipes soon, so watch for it!
Preparation time takes more or less 10 minutes and an additional 15 minutes for cooking.  If this is too much time for you, but you still would like to get your low carb breakfast, check this out: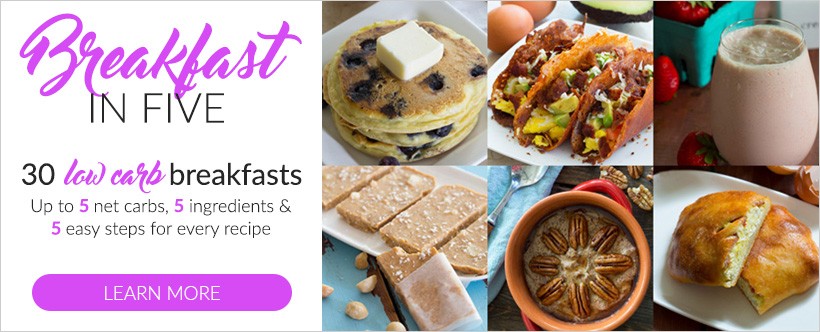 Keto Egg Wraps with Spinach, Avocado, & Bacon
Look how YUM it looks!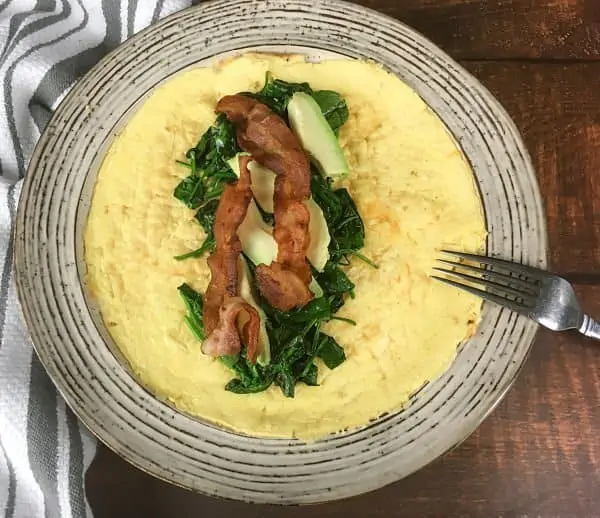 Make sure you have the following:
✅ 8 large eggs
✅ ¼ c. half & half
✅ 1 t. garlic powder
✅ 2 T. extra virgin olive oil
✅ Sea salt and black pepper, to taste
✅ 2 T. butter, divided
✅ 8 thick-cut bacon strips
✅ 3 c. baby spinach
✅ 1 avocado, thinly sliced
✅ 1-2 t. hot sauce, to taste
How to:
Combine the eggs, half & half, garlic powder, and olive oil in a large bowl. Season with salt and black pepper, to taste, and whisk until smooth.
Melt one-half tablespoon of butter in a 10-inch non-stick skillet set over medium heat. Pour one quarter of the egg batter into the pre-heated skillet and swirl pan to evenly coat the bottom.
Reduce heat to just below medium and cover the skillet. Cook just until the egg batter sets and is cooked through, approximately 3-4 minutes. Do not overcook.
Transfer the egg wrap to a reserved platter and set aside. Repeat this process with the remaining batter.
Meanwhile, add bacon to another skillet and cook until crispy, approximately 5-6 minutes. Transfer bacon to a plate lined with paper towels and blot off excess grease. Discard all but one tablespoon of bacon grease in the pan and add the baby spinach. Season with salt and black pepper, to taste, and cook, stirring occasionally, just until the spinach wilts, approximately 2 minutes.
To serve, top each egg wrap with the spinach mixture, two strips of bacon, and some avocado slices. Add a dash of hot sauce and fold, if desired.
Enjoy!
Macros – per serving*
Calories: 562
Fat: 50.11g
Carbs: 8.15g
Net Carbs: 4.25g
Protein: 21.3g
*Source: HappyForks.com
Nutritional information provided for entertainment purposes only and should not be construed as medical guidance or advice. All information is based solely on results provided by HappyForks.com and is not guaranteed to be accurate.