Note: At no cost to YOU, I use affiliate links in my posts to generate income.


Learn how this blog makes money

And how YOU can do it, too!
A reader commented:
Is brown rice or red rice allowed in keto diet as source of carb?
Mmm, no…
Like I said in this post, rice is a no-no…
Sucks, right? Being Filipino, rice is life, but hey, there is always miracle rice.
And you can always do cauliflower rice!(Click to see an easy way to make one!)
Or craving for dessert?  I just love this keto lava cake! (yes, your sweet craving is ok on keto!)
I have always relied on this 148 Low Carb Shopping List: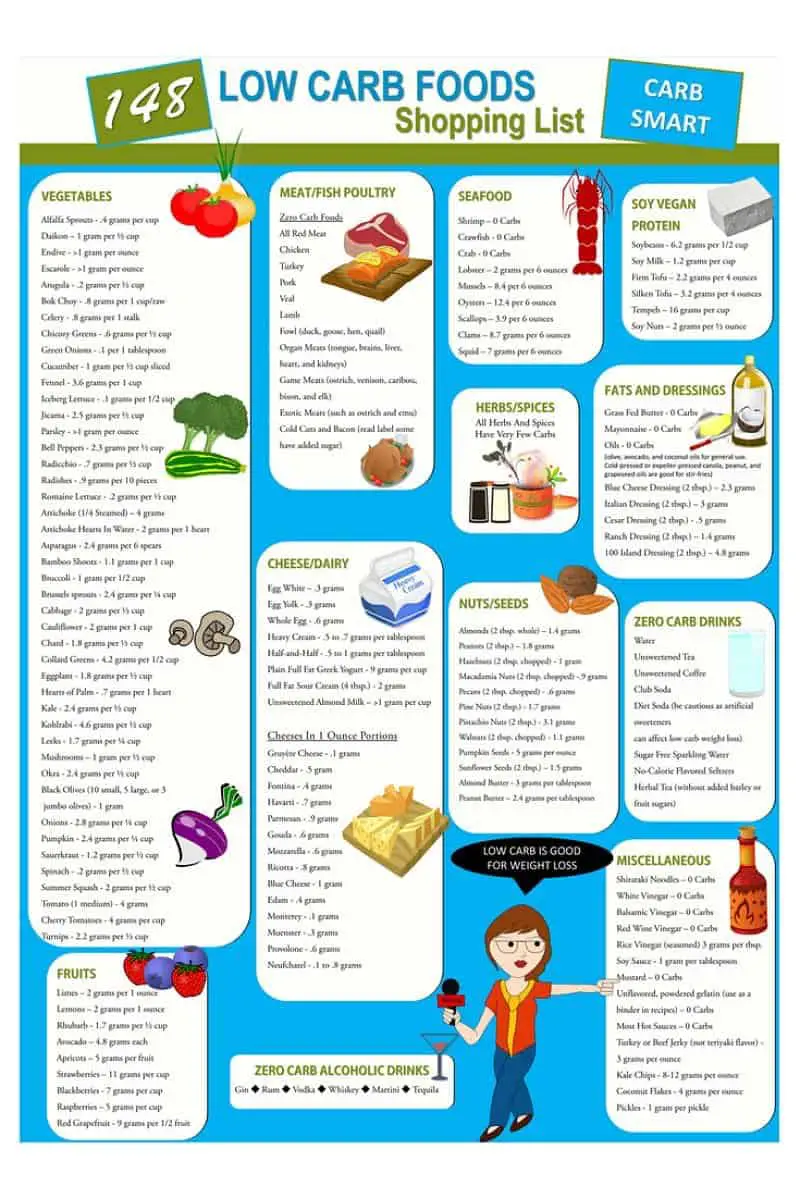 Download as PDF – 148LowCarbShopList

148 LOW CARB FOODS SHOPPING LIST
MEAT, FISH AND POULTRY
Zero Carb Foods
All Red Meat
Chicken
Turkey
Pork
Veal
Lamb
Fowl (duck, goose, hen, quail)
Organ Meats (tongue, brains, liver, heart, and kidneys)
Game Meats (ostrich, venison, caribou, bison, and elk)
Exotic Meats (such as ostrich and emu)
Cold Cuts And Ham (read label some have added sugar)
Bacon
All Fish
SEAFOOD
Shrimp – 0 Carbs
Crawfish – 0 Carbs
Crab – 0 Carbs
Lobster – 2 grams per 6 ounces
Mussels – 8.4 per 6 ounces
Oysters – 12.4 per 6 ounces
Scallops – 3.9 per 6 ounces
Clams – 8.7 grams per 6 ounces
Squid – 7 grams per 6 ounces
FATS AND DRESSINGS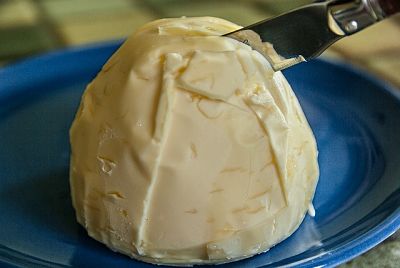 Butter – 0 Carbs
Mayonnaise – 0 Carbs
Oils – 0 Carbs
(olive, avocado, and coconut oils for general use. Cold-pressed or expeller-pressed canola, peanut, and grapeseed oils are good for stir-fries)
Pure Unrefined Cold Pressed Extra Virgin Coconut Oil – 0 Carbs
(contains medium chain triglycerides fatty acids, metabolized by the body to be used as immediate energy and not stored as fat)
Avocados – 4.8 grams each
Blue Cheese Dressing (2 tbsp.) – 2.3 grams
Italian Dressing (2 tbsp.) – 3 grams
Cesar Dressing (2 tbsp.) – .5 grams
Ranch Dressing (2 tbsp.) – 1.4 grams
100 Island Dressing (2 tbsp.) – 4.8 grams
Note: Check labels on all commercial dressings for carb counts
SOY VEGAN PROTEIN 
Soybeans – 6.2 grams per 1/2 cup
Soy Milk – 1.2 grams per cup
Firm Tofu – 2.2 grams per 4 ounces
Silken Tofu – 3.2 grams per 4 ounces
Tempeh – 16 grams per cup
Soy Nuts – 2 grams per ½ ounce
HERBS AND SPICES
All Herbs And Spices Have Only Trace Amounts Of Carbs
VEGETABLES
Alfalfa Sprouts – .4 grams per cup
Daikon – 1 gram per ½ cup
Endive – >1 gram per ounce
Escarole – >1 gram per ounce
Arugula – .2 grams per ½ cup
Bok Choy – .8 grams per 1 cup/raw
Celery – .8 grams per 1 stalk
Chicory Greens – .6 grams per ½ cup
Green Onions – .1 per 1 tablespoon
Cucumber – 1 gram per ½ cup sliced
Fennel – 3.6 grams per 1 cup
Iceberg Lettuce – .1 grams per 1/2 cup
Jicama – 2.5 grams per ½ cup
Parsley – >1 gram per ounce
Bell Peppers – 2.3 grams per ½ cup
Radicchio – .7 grams per ½ cup
Radishes – .9 grams per 10 pieces
Romaine Lettuce – .2 grams per ½ cup
Artichoke (1/4 Steamed) – 4 grams
Artichoke Hearts In Water – 2 grams per 1 heart
Asparagus – 2.4 grams per 6 spears
Bamboo Shoots – 1.1 grams per 1 cup
Broccoli – 1 gram per 1/2 cup
Brussels sprouts – 2.4 grams per ¼ cup
Cabbage – 2 grams per ½ cup
Cauliflower – 2 grams per 1 cup
Chard – 1.8 grams per ½ cup
Collard Greens – 4.2 grams per 1/2 cup
Eggplant – 1.8 grams per ½ cup
Hearts of Palm – .7 grams per 1 heart
Kale – 2.4 grams per ½ cup
Kohlrabi – 4.6 grams per ½ cup
Leeks – 1.7 grams per ¼ cup
Mushrooms – 1 gram per ½ cup
Okra – 2.4 grams per ½ cup
Black Olives (10 small, 5 large, or 3 jumbo olives) – 1 gram
Onions – 2.8 grams per ¼ cup
Pumpkin – 2.4 grams per ¼ cup
Sauerkraut (canned and drained) – 1.2 grams per ½ cup
Spinach – .2 grams per ½ cup
Summer Squash – 2 grams per ½ cup
Tomato (1 medium) – 4 grams
Cherry Tomatoes – 4 grams per cup
Turnips – 2.2 grams per ½ cup
FRUITS
Limes – 2 grams per 1 ounce
Lemons – 2 grams per 1 ounce
Rhubarb – 1.7 grams per ½ cup
Apricots – 5 grams per fruit
Strawberries – 11 grams per cup
Blackberries – 7 grams per cup
Raspberries – 5 grams per cup
Red Grapefruit – 9 grams per 1/2 fruit
DAIRY
Egg White – .3 grams
Egg Yolk – .3 grams
Whole Egg – .6 grams
Heavy Whipping Cream – .5 to .7 grams per tablespoon
Half-and-Half – .5 to 1 grams per tablespoon
Plain Full Fat Greek Yogurt – 9 grams per cup
Full Fat Sour Cream – 1.2 grams per 2 tablespoons
Unsweetened Almond Milk – Less than 1 gram per cup
Cheeses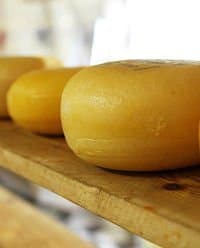 Gruyère Cheese – .1 grams per ounce
Cheddar – .5 gram per ounce
Fontina – .4 grams per ounce
Havarti – .7 grams per ounce
Parmesan – .9 grams per ounce
Gouda – .6 grams per ounce
Mozzarella – .6 grams per ounce
Ricotta – .8 grams per ounce
Blue Cheese – 1 gram per ounce
Edam – .4 grams per ounce
Monterey – .1 grams per ounce
Muenster – .3 grams per ounce
Provolone – .6 grams per ounce
NUTS & SEEDS
Almonds (2 tbsp.) – 1.4 grams
Peanuts (2 tbsp.) – 1.8 grams
Hazelnuts (2 tbsp.) – 1.2 gram
Macadamia Nuts (2 tbsp.) -.9 grams
Pecans (2 tbsp. chopped) – .6 grams
Pine Nuts (2 tbsp.) – 1.7 grams
Pistachio Nuts (2 tbsp.) – 3.1 grams
Walnuts (2 tbsp. halves) – .9 grams
Pumpkin Seeds – 5 grams per ounce
Sunflower Seeds – 4 grams per ounce
Almond Butter – 3 grams per tablespoon
Peanut Butter – 2.4 grams per tablespoon – .1 to .8 grams per ounce
ZERO CARB DRINKS
Water
Unsweetened Tea
Unsweetened Coffee
Club Soda
Diet Soda (be cautious as artificial sweeteners can affect low carb weight loss)
Sugar Free Sparkling Water
No-Calorie Flavored Seltzers
Herbal Tea  (without added barley or fruit sugars)
ZERO CARB ALCOHOLIC BEVERAGES
Gin
Rum
Vodka
Whiskey
Martini
Tequila
MISCELLANEOUS
Shirataki Noodles – 0 Carbs
White Vinegar – 0 Carbs
Balsamic Vinegar – 0 Carbs
Red Wine Vinegar – 0 Carbs
Rice Vinegar (seasoned) 3 grams per tbsp.
Soy Sauce – 1 gram per tablespoon
Mustard – 0 Carbs
Unflavored, powdered gelatin – 0 Carbs (use as a binder in recipes)
Most Hot Sauces – 0 Carbs
Turkey or Beef Jerky (not teriyaki flavor) – 3 grams per ounce
Kale Chips – 8-12 grams per ounce
Coconut Flakes – 4 grams per ounce
Pickles – 1 gram per pickle