After an Epic Fail, I Am Joining NaBloPoMo Again
Last Updated on September 1, 2020 by Paula
I have been blogging since August over at my Mommy Unwired blog. Before that, I probably had three or four neglected blogspot and wordpress blogs, plus a live journal blog, with an average of only one or two posts.  Mommy Unwired was not even meant to be a serious mommy blog.  Before it became all about The Mom, it was all about The Lumpy Space Princess. The reason for getting a custom domain was kind of lame, too, but I am reserving the story behind the custom domain in another post.This blog was originally created when my eldest daughter turned thirteen and was suddenly all too serious and weird and funny, all at the same time, hence, the  Raised By Teenagers blog name.
However, being one of the world's greatest procrastinators, the blog shriveled and died a natural blog death by neglect.
Joining the November NaBloPoMo using my Mommy Unwired blog gave me a concrete lesson on commitment.  And making it through the whole November month, posting everyday, made me confident that once I put my heart into something, I can cease to become one of the world's greatest procrastinators.
One post I made, Raising A Child Who Loves To Read, has also been mentioned in BlogHer's Great Posts For the Week For NaBloPoMo.
The NaBloPoMo, by the way, stands for National Blog Posting Month. National Blog Posting Month began in November 2006 as an offshoot of National Novel Writing Month. These writing and blogging events are big events in November. Which was why I decided to join in November.  Because it was my birth month. Because it was NaNoWriMo's (National Novel Writing Month) birth month.  Because it was NaBloPoMo's birth month.  And because I want to write again.
I joined the December NaBloPoMo, but the holiday cheers and stress got into me and writing everyday was a chore.  My everyday post on the theme "WORK" turned into only ten posts, with "WORK" ironically preventing me from doing blog posts.  I was just so tired from work, plus we had to prepare for a Christmas Choral Competition (we won second place, by the way).  Add the preparation for my little boy's Christmas party plus the stress on buying gifts   and Christmas decorating, and I ended up totally un-creative with nothing to write.
I will try to do NaBloPoMo again this January 2013, which I guess is a perfect time to re-commit myself to blogging daily.
Click and join me on NaBloPoMo with me!
NaBloPoMo's theme for this month is ENERGY, which I horribly lack.  I would probably have a field day writing about how I need energy.  By the way, prompts for the NaBloPoMo are provided over at BlogHer.  If you ever encounter those moments when your nose is practically bleeding from blogger's block, you can use their prompts and go seize the day!
Being a mom made me nurture and care for every one, but myself. Being always the giver, the listener, the comforter, the screamer (!) made me neglect every aspect of myself in epic proportions.
Starting today, my project will be all about Me, Marie, only better!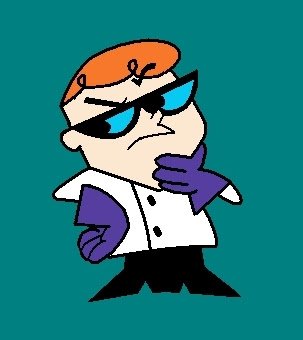 Okay.  I can't stop being a mom, even for a second, so I may include some , very few (I promise) mommy thoughts here
P.S. This may be wishful thinking, but can you follow me on my journey to a better me?  I will definitely follow back!