Last Updated on September 1, 2020 by Paula
A lot of mommy bloggers I know are big fans of To-Do-Lists.
Not me.
Yet.
Even if I keep collecting all these Starbucks planners every year.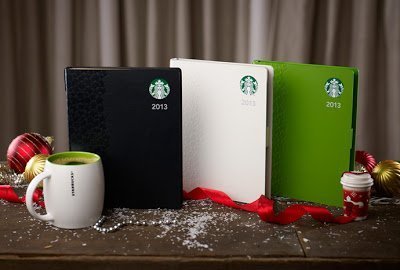 They just end up empty the whole year because 1.)  they look too beautiful to write on and 2.) I have a ton of other planners (it probably is the easiest thing to give for Christmas!)that I would write a to-do list on different planners I won't even remember where my to-do list is.
Now, you know why I procrastinate too much.  I don't plan for my day.
Not that I don't feel the need to have a to-do list (believe me, my brain gets so mixed up I can't totally rely on my fried grey matter to remember everything).  I really feel I should.  Because I am a working mother and I have a lot of things to accomplish (which should have been written on my to-do list in the first place).  I am swamped and I feel overwhelmed.
I do try to make a to-do list, which happens every Monday of the week.
The problem is that my list is very long, and a lot of times, the tasks on the list never gets done (most especially if it has the word "workout "on it!).
I feel really great checking items off the list, especially if it involves tasks like "shopping" and "slack-off for one hour" (I do list those for my sanity, honestly!), but I feel really horrible having items that are never ticked off. I really feel I just wasted my energy writing them, without actually doing something to make them happen.<
This year, I plan on becoming a big fan of To-Do Lists and I resolve to write on my Planner, even if it looks so pretty to write on.
But, I will ditch the long to-do list.
I would be making a very short to-do list, classifying them from the very urgent to less urgent (now, let me figure out where I will put "workout").
I will just be deciding on one task that needs to be accomplished immediately.  Like that month-end report that needs to be
turned in within two days.
Then, I will concentrate on finishing that single task, pushing everything else aside.
After that, I will concentrate on routine tasks which need to get done
My little boy, who is on Christmas break has been making a sort of to-do list a while ago, by the way (he probably got it from his Dad's side haha):
Adrian: "Mom, look at the things I am going to do tomorrow."
I looked at his list and decided to teach him a lesson in preparing a schedule.
Me: "I think it would be better if you put a time frame on how long you are going to do your task."
I grabbed his pencil and told him how my daily schedule is.
So, I was blabbering about how my day would be and what I plan to do, plus my list was getting very long, too, when I noticed he was giving me a look.
"Mom, can I get my pencil back now? I  already know that."