Tips from Olympians for a Better and Healthier Lifestyle
Last Updated on September 1, 2020 by Paula
This article was contributed by Zara, who loves writing articles for blogs and websites. Catch her @financeport, too!
It's always been the same question- Why on earth am I unable to lose weight? Why is my training not good enough for quick results? Why is my stamina / body strength so low?
Well, you got to understand your body first before you come to conclusions or give up on yourself. Everybody in the world is born with the same basic physical equipment, blessed with two hands, two legs and all the other beautifully unique and outstanding features. This article will help you achieve your desire to become fit (and by fit I mean sleek and super-hot), healthy, strong and will help you lead a good lifestyle just like our beloved Olympians because we all know that "health is wealth".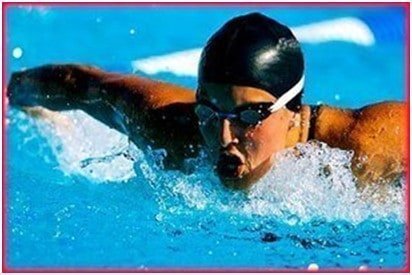 To begin with, you must follow these rules of Do's and Dont's:-
DO's:
DRINK A LOT OF WATER. You must be coming across this point in every single health blog, article or magazine. And you must understand that it's there all over for a reason. Adequate water consumption can do wonders.
BE ACTIVE. Your body needs it. That includes no lazing around, taking the stairs regularly, walking small distances and avoiding vehicle use, etc. (you know the drill).
IMPROVE YOUR EATING HABITS. Eat less. But do not starve. Eat 7 times a day in less quantity. Yah! Sound unfamiliar? Well, try it. Might be hard at first but you'll get used to it.
PLANT FRUIT GARDENS. The best way to eat right is by consuming fruits and vegetables for your own garden as they are a way for more health and cannot be compared to the ones bought from stores. Grow your own tomatoes, sprouts and strawberries. These are highly nutritious and easy to grow.
CONSUME ORGANIC FOOD. Avoid food that contains preservatives.
STAMINA BUILDING is very important. Only when you have the required amount of stamina will you be able to lose excess fat and tone your body. Stamina building is the first step to a fit body and believe me, you can't just skip to weigh lose without body strength.
WORKOUT AS AND WHEN YOU CAN. Not only does it tone your body but it also gives you this keen satisfaction when you know your body is changing.
Dont's:-
SMOKING is bad. Even if you think you cannot concentrate on work and you absolutely need to have a smoke, fight it. Take one step at a time. Reduce the number of cigarettes you smoke in a day. Remember, you need stamina for a good-looking/ healthy body.
LACK OF SLEEP is extremely hazardous for your body. Make sure you get a minimum of 7 to 8 hours of sleep at night. Avoid afternoon naps.
DON'T SKIP YOUR MEALS. You may not understand your body's metabolism yet but you must not compromise with food. Don't skip breakfast (because that would be dumb), eat lunch, tea and snacks can be consumed and a light dinner.
AVOID ALCOHOL. Drinking and then wanting to stay fit is like expecting to be able to breathe under water. Avoid occasional drinking.
AVOID BAD EATING HABITS. Junk food? Maybe at times but not always. Alcohol? The same story. Sodas, cool drinks, beverages more than once a week? Kiss your not-so-large ass goodbye (and be prepared to welcome the type of badonkadonks FLO Rida raps about….and trust me, not everybody can pull-off booties like those).
For those of you who aren't fat yet not fit and desire to have an Olympian's type of fitness, you must understand that they motivate themselves to fitness for reasons like global awareness, exciting opportunities, fame and International recognition. So, the main thing you need is an element of motivation to get you started. Keep your goal in mind and think of it anytime you feel lazy to work out or five up on yourself.
Indulge in:
Swimming: If you cannot swim, even better. Learn how to swim. It tones your body in unbelievable ways. And the energy you put in while you learn burns double the amount of calories than when u already know how to swim at ease.
Calorie count: Just because you work out now does not mean you can eat double the amount. Keep a calorie check and make sure you consume the right amount of calories, enough to keep you strong.
Pickle juice: Indulge in pickle juice. Many Olympians do. It prevents muscle cramps plus has all the essential nutrias such as sodium, potassium and magnesium.
Avoid coffee and any form of caffeine consumption: Do not indulge in excessive caffeine intake. Replace the habit of coffee intake with fresh fruit juices.
Yoga: Yes! I know. Yoga seems lame and ineffective to a few people and if you are one of those, let me tell you a way to motivate yourself. Think of it as a way to make your body flexible. And a flexible body in the sack scores a perfect 10.