Last Updated on August 19, 2020 by Paula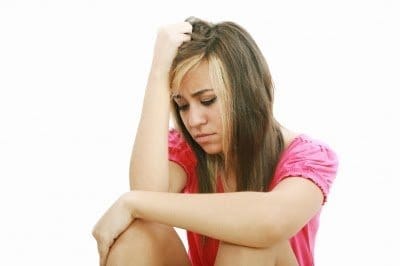 The weather has been crazy lately I was having a hard time getting rid of my dandruff.
And I was shocked when my dermatologist has a not-so-nice sounding name for it – Seborrheic Dermatitis.
Seborrheic Dermatitis can be seen as those white flakes on the shoulder of one's clothing. That has not happened to me so far, but my scalp became so dry and itching like crazy and for someone who is quite obsessed with her hair, this would warrant an emergency!
Because at its worse, having this  would make you look like a real mess.
This happens when a naturally occurring fungus on the scalp, Pityrosporum Ovale grows out of control disrupting the production of new cells.  This fungus likes the oil produced by the skin and so people with oily scalps are much more likely to suffer from dandruff.
An antidandruff shampoo can be helpful as first aid.
I have personally used Neutrogena T-gel.
 Neutrogena T/Gel Therapeutic Stubborn Itch Shampoo with 2% Coal Tar, Anti-Dandruff Treatment with Cooling Menthol for Relief of Itchy Scalp due to Psoriasis & Seborrheic Dermatitis, 4.4 fl. ozRead Reviews
My dermatologist prescribed a coal tar treatment, but I can't take the smell.
Seriously.
It smells like you have been swimming underneath an oil depot or something.
Neutrogena T-Gel doesn't smell that good but it does not smell half as bad as the coal tar though.  I do need to follow it up with a conditioner because my hair would feel so tough and tangled (plus it vanishes the smell, too).  I occasionally apply apple cider vinegar too although that "amoy-paa"  (stinky feet smell) really is a big issue with me.
For me, Neutrogena T-Gel worked after using it once a week for two months. I would have loved to have used it everyday as long as I will get rid of my dandruff, but I don't really like the smell.
Dry, flaky scalp may result from climate or weather changes (like here in Baguio where it can be cold and with low humidity) which can dry the scalp out.
Using a shampoo with a harsh detergent base such as sodium lauryl sulfate or sodium C14-16 olefin sulfonate, over shampooing, and the use of hair gel and hairspray all contribute to the development of a dry scalp.
Olive oil and coconut oil applied on wet clean hair and wrapped in a towel for 30 minutes on the scalp can also help.
Both washing your hair too seldom and too often can cause your scalp to become itchy.
If you do not wash too often, dead skin, oil and potentially skin-irritating substances can accumulate on the scalp.
Excessive washing on the other hand can cause the skin on your head to dry out and also become itchy.
Too much shampoo can leave a residue behind that may act as skin instant causing itchiness.  Sometimes itchy scalp can be an evidence of an allergic reaction to a product that was applied to the scalp.  Gels, softening creams, molding clays, shine waves, etc.,  these substances can cause allergic reactions.
Even perfumes, added to shampoos, are notorious for causing itching.  Removal of the chemical and application of an inflammatory lotion may be helpful.