Did You Watch McGyver Every Saturday Night?
Last Updated on September 1, 2020 by Paula
I can't really remember if his show, McGyver, was on Saturday nights, but he did make me go through the kitchen drawers (where all the junk is!  like old batteries!  We always kept wasted batteries, I still haven't figured out why!) and figure out what I could make!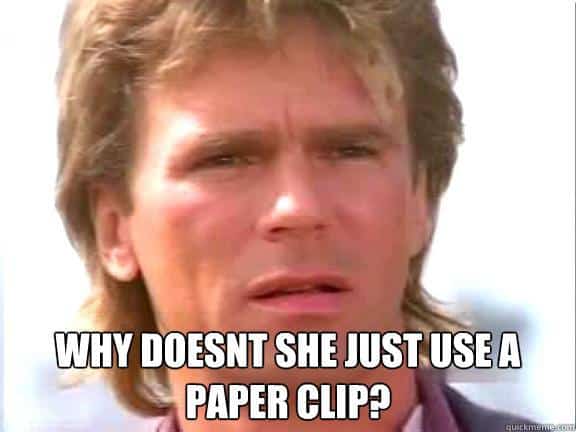 Did you watch McGyver way way back, too?