On Boredom, Memories and Summer Camps
Last Updated on August 20, 2020 by Paula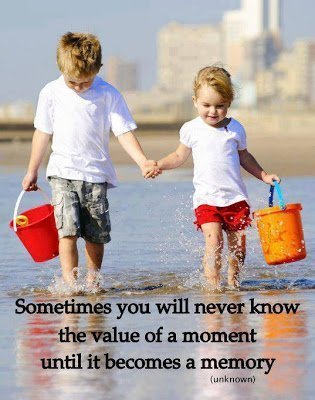 Summer is something kids look forward to.
That is, until a week of summer vacation has passed.
If no family holiday is visible in the horizon,  trying to keep the kids entertained is an enormous task.
With nothing to do, you may find your summer days with the  "I am so bored!" line from your kids.
The good thing is that there is a variety of summer classes being offered to kids now.
✅ You can either enroll them to music and vocal classes, taekwondo, tennis, cooking and even hip-hop dance classes .
✅ You can also send them packing to summer camps with Stuck on You labels on their personal stuff like clothing, bags and towels!
✅ Summer camps take away the word "boring" from your kids' summer vacation descriptions.
Most of them look forward to a wonderful experience of learning new things and participating in a variety of activities like sports, music, drama and arts and crafts, while being guided by camp counselors.
Summer Camps are not boring.
Sending your children to a summer camp gives them the opportunity to make new friends, discover their talents, learn to be a team-player, even learn their leadership inclinations.  I mean, it is a lot better than having them around sitting all day surfing on the net, watching TV and playing video games.
They can even join activities in summer camp like trips to the zoo, theme parks, zip-lines, and team-building.
Once your children experience fun times at a summer camp, they will be begging you to let them go back the next summer.
While they are in this great summer camp making new and lasting memories and meeting new people, you will be having your
chance to take it easy and have your own summer break!
Just make sure the summer camp they are going to is safe and provides a stimulating environment where children are given the chance to
shine, have fun, make new friends , learn new things, discover their strengths and work on their weaknesses.