On Dissertation and Getting Your Ph.D.
Last Updated on August 28, 2020 by Paula
One of my high school buddies has gone the whole educational route.
She is almost done with her Ph.D, but she has not done her dissertation.
I understand her plight.  I barely finished my MBA juggling a full time day job, being a wife and a mom.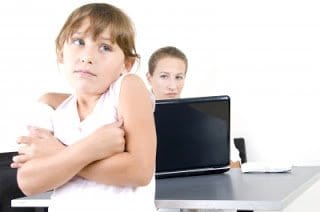 She intended to put off writing her dissertation for as long as she could, but she has to finish it now.  I met her for lunch and she kept
complaining on how she is going to finish it.
Dissertation writing indeed is one of the most demanding writing projects a working mom may ever have.  Making a schedule like resolving to work on it three hours a day after work takes a lot of commitment, especially when family emergencies happen (believe me, they do. A lot.  And on those times you don't want them to happen!).
I can't offer advice, really, because I haven't done any dissertation writing, but being a working mom does make you the perfect person to finish a writing project like this.
Why so?
Working moms work faster and are more efficient.  They work with a goal and one purpose in mind-to finish their jobs on time, so that they can get home in time to their families.
She then resolved to finish her office duties before 4 PM strikes.
At 4 PM, she conditions her mind to do some writing and likewise search at the internet for dissertation help which will help her in accomplishing her writing at a shorter time.
It is indeed a great challenge for her to accomplish her dissertation and she needs all the help she can get.  It is interesting that some sites do offer dissertation writing help.  Their staff of professional writers offers unique content  on any topic you may require, with a guarantee that your dissertation requirements and instructions will be followed to the letter.
You can also communicate with them easily, articulating every single guideline and instruction, research, revisions and proofreading to be made.  The content is one hundred percent free from plagiarism with the paper delivered before the deadline you set.
So far, she is making headway on her dissertation.  Her day job and family do whack up her schedule at times, but she is sticking to her plan to write every 4 PM every single day.  She spends a lot of time on research, too, because she does intend to submit a good, quality dissertation.
One trick she does is to break down her writing into manageable chapters.
I envy her dedication.  Maybe, one day, I would go for my PhD too, with the hope that I will be able to do my dissertation, too.