Last Updated on September 1, 2020 by Paula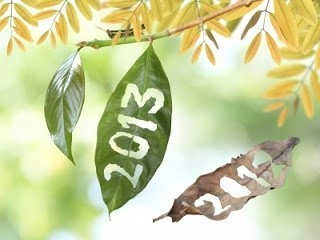 This is  a rather late post, since we are now on the second week of January, (actually the third!  This post has been on my draft folder for over a week! I feel like hitting myself for being late, after promising myself to be always on time!).  Here's a look at the year that was, from somebody who loves to have the last words:
YouTube Villains
I actually jumped into the fray, trying to share my piece of mind at a forum on Female Network on how Raymond, Claudine and friends beat up a columnist and radio personality in his '60s infront of their kids and later accusing the old columnist of child abuse.  I was also shocked (with my heart actually going out to the girl's mom!) and hit the share button when I saw how the "Amalayer" girl went into "bruha"-mode and gave a female guard a mouthful.  These examples of bad behavior have been shared and re-shared on social media. Back in my teens, tales like these spread through word-of-mouth, with the tales getting weirder by the minute, until you won't know what to believe.  Now, every word you say and every bad behavior you exhibit may be documented, word-for-word, blow-by-blow.  You have to be always on your best behavior, PMS and bad-hair day notwithstanding, lest someone will catch you on HD and upload your emotional explosion on YouTube!  Although, of course, we should always be on our best behavior, not just because we fear being YouTubed (take a cue from our moms and grandmas who literally walked adorned with grace).
Instagram
First, I just took pictures of sunsets, then it literally turned to total randomness-a pic of my SBD lunch, my dog, my eye, a page in a book, my kid's letter, a mole on my nape which I never thought I had.  For someone who grew up  literally studying the scene before hitting click because I only had 36 shots available on my camera, being able to take just about any picture with the proper filter and uploading them to Instagram is heaven!
Call Me Maybe
That song was just all over the place!  Every person I called, including a senior in her late '60s, has that song for a ringback tone.  It was a case of an LSS song in my brain. No matter how I try to erase it, I end up humming it!
Gangnam Style
It became the Christmas Party anthem and I couldn't believe Madonna and MC Hammer were dancing to it.  Even my little boy who insists that the song would cause the end of the world would sing it while hugging me:  "Hey, Sexy Lady!"  Me:  "You mean, me?"  Him: "No. It's just a song.
One Direction
I don't know a thing about the guys of 1D, but Nicole, my second daughter, does!  She adores them, and since I was into boy bands when I was younger, too, I can totally relate and understand.
Fifty Shades of Grey
Fifty Shades of Grey was a fan fic that became big and gave new meaning to mommy porn.  Although I am not really a big fan of the books, I am really curious on who would play Christian Grey and Anastacia Steele.  When I saw the hosts of Good Morning America actually drawing a picture of how Christian Grey should look, I realized that the books were big.
Hunger Games
After Harry Potter, reading the Hunger Games trilogy was love.  I loved the movie and I can't wait for "Catching Fire."  And hey, I am still not sure if I am Team Peeta or Team Gayle.  Maybe, I am just Team Katniss.
Twilight Ended
I remember having to order the books at Amazon because they were not available in the Philippines (that was the year the Bureau of Customs decided to tax books, even if  local and international law dictates that books are not taxable)just to find out what the fuss is all about.  The concept was interesting and it totally changed my view on what and how vampires are (my childhood concept of vampires is that they sleep in coffins-or hang like bats like in "The Lost Boys"-and that they die under sunlight, not glitter!), but some of the Twilight books bored me though.  I still have to watch the final installment to the Twilight films.
XOXO, Gossip Girl
After six years of watching and enjoying the lives and fashion of the teenage Upper East Siders, the series finally ended.
Sad good-byes
2012 marked the end of Whitney Houston, Dolphy, Donna Summer, Nora Ephron and Neil Armstrong.