9 Fun Indoor Activities to Keep You Moving
Last Updated on September 30, 2021 by Paula
Are you up for these 9 fun indoor activities to keep you moving even while on quarantine?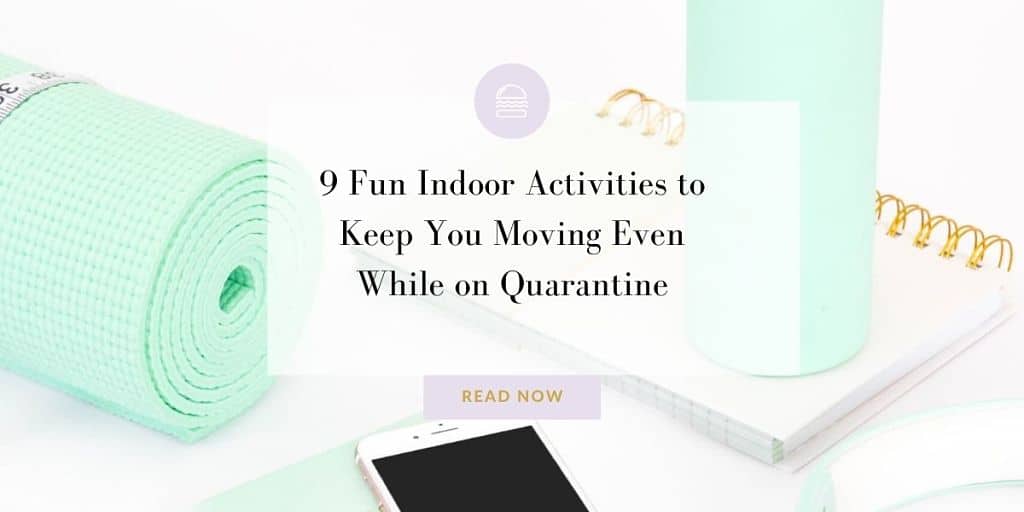 Being on quarantine is no fun. You're stuck at home, bored and you can't do any of the things that you love to do…
We've got some great ideas for fun indoor activities to keep you moving and working up a sweat!
The best part about all these fun indoor activities is that they don't require anything except your own body (and maybe a few friends if it's something like playing pool).
So get creative and have fun! And remember:
"If there's no ball, we'll improvise!"

– Unknown
And oh, even if you are on a low carb diet, you still need to keep moving.
Check out our list of 9 fun indoor activities to keep you moving below.
Put on Dance Central, turn up the music and dance like crazy alone in your room (This is my go-to activity when I'm on quarantine).
Who does not love Dance Central, because you guys, for me, working out and channeling your party animal is not complete without it!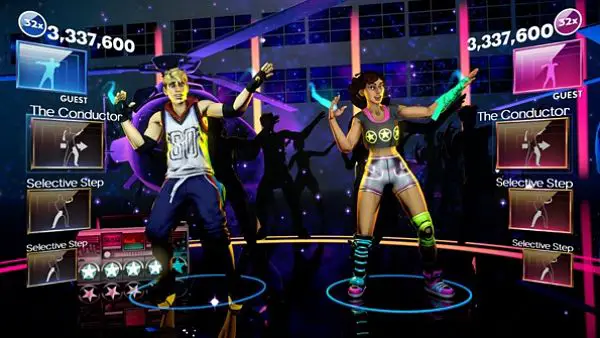 Dance Central on my younger brother's Xbox 360 has it all.
There's something for everyone. Like RnB, '90s, '80s, and some disco, making it a great way to get your cardio in alone or with your friends!
Dance Central is a great way to get moving and working up a sweat without having to go outside! Whether it's by yourself, with your friends or family, this good old fashioned dance workout will leave you feeling refreshed and invigorated.
Play pool in the basement with friends.
Pool is a great way to keep your arm movements going while having fun!
It's an easy game that anyone can pick up and play, but it takes some skill to master. You don't have to be the next pool shark; just getting one ball into the hole will do you good!
It doesn't matter what kind of pool you play, snooker or straight pool – they both make for great indoor sports and a fun way to stay active indoors.
Pool is one such sport that anyone can pick up and learn quickly without any formal training necessary! It's also not too strenuous on your body. You can easily play it with family and/or friends for a fun game night!
And oh, if you are totally into pool, like a friend of mine, you would probably love to use a Slate Pool Table.  Slate Billiards and slate pool tables are generally considered to be the "truest" surface as opposed to the cheaper alternative, MDF. They are high-quality and very sturdy. It lasts forever (and I guess you play better?)!
Run on the Treadmill.
If you're into running, then this sport is perfect for you. It's an easy way to get into shape without having to go outside or join a gym. All you need are some good shoes (and maybe headphones) if you want to listen to music.
Whether you're training for a marathon or just trying to get back into shape, running on the treadmill can be great cardio exercise that will make your body stronger and more toned! You'll look fantastic after all those laps.
Treadmills are also easy on the joints so it's perfect if you have bad knees or ankles.
Treadmills are a great way to be able to run even when you can't go outside! If running isn't for you, there's also the elliptical trainer and exercise bike that provide similar benefits without having to strap on your shoes.
Shoot Darts in the Garage.
Let's not forget darts! It's a game that everyone can play.
You don't need to be in shape or have any special skills for darts, just focus and aim!
Darts is also great for your brain because it helps with coordination and mental math. You can set up a dartboard in the garage or anywhere that's big enough for a dartboard.
Come on, you know your family and friends would love to play darts with you! It's a great way to keep the body moving while having fun indoors!
Play table tennis.
Table tennis is a fun and easy way to get your heart rate going. It also improves your hand-eye coordination!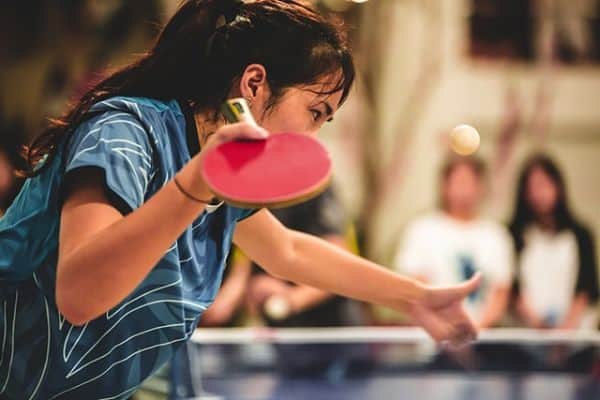 You can play it by yourself or with friends, making this indoor sport great for both solo players and groups. Plus, you don't even have to go out of the house every time you want to play!
Table tennis is also easy on the body, so it's perfect if you're not into exercising. Just play with your kids or friends and have fun!
Ping pong is a great way to be able to keep yourself active indoors! There are plenty of ways for people who love table tennis to get their game on even when they're inside. All you need is a ping pong table and some friends to play with!
Table tennis is also great for families who want to spend time together, doing something active but still having fun!
Do yoga on your living room floor.
Yoga is a fun indoor activity and a great way to relax your mind, body, and soul while strengthening both the muscles of the thighs as well as those in your lower back. It's been said that practicing yoga regularly can lead to improved circulation which will make you feel refreshed and revitalized.
Yoga is also great for your brain because it can help improve concentration while calming the mind and reducing stress, making yoga both relaxing and exhilarating!
You don't need any special equipment if you want to do some yoga on your living room floor! There are plenty of videos that will guide you through different poses so you can do yoga in the comfort of your own living room!
It's a great way to be able to work out and relax at home, so you'll always have fun exercising even when you're stuck indoors. Yoga is also relatively easy on the body if you want something not too strenuous but still effective enough for people who are more advanced in their yoga practice.
If you love yoga, then this sport is perfect for you! It's easy on the body and great for people who want to relax at home with some exercise thrown into the mix.
So grab a mat and your friends and get ready to do some poses inside! Practice Yoga On Your Living Room Floor Today.
Whether you want to get fit or just have a great time with friends indoors, there's something here that will appeal to everyone!
So grab a mat and head over to the living room floor because it's time to start practicing yoga!
Play dodgeball in your backyard.
Dodgeball is a great way to get your heart rate going! It's also a good way for you and your friends or family members to have some active fun together! This sport can be played both indoors and outdoors, so all you need are some friends who love the game as much as you do.
Filipinos call this game "Touch the body," by the way.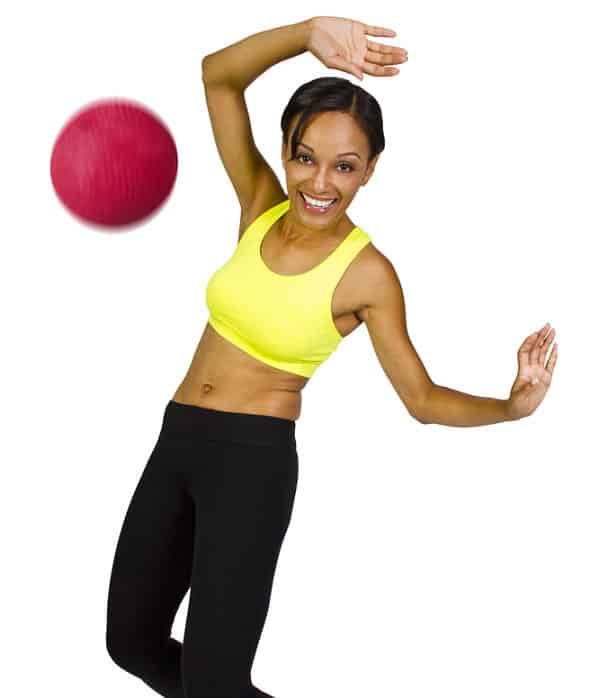 Dodgeball is also great for your brain because it improves the mind-body connection and coordination.
The game of dodgeball isn't complicated, but it can be pretty intense! So you'll need to keep your eyes on the ball at all times while dodging whoever tries to hit you with a ball. This might seem easy enough, but it can be a bit challenging when you have to avoid an onslaught of dodgeballs.
If you love this sport, then try playing some indoor dodgeball with your friends! It's easy enough for everyone to join in and even if someone gets hit by a ball, they'll still have fun dodging them all!
Play some Foosball.
A table-top game that's extremely popular with kids and adults alike. All you need for this game is a table and two teams of at least 2 players each. You can put their own spin on the rules or just go with them if you don't want to bother!
Foosball is a great way to have some active fun with your friends and family members! It's also pretty easy on the body, so it won't feel like you're exerting too much energy.
If you love this indoor sport then give Foosball a try today! You'll be able to play indoors or outdoors depending on your preference, as well as invite your friends or family members to join you for some active fun!
Play Handball.
The best thing about this indoor sport…it's totally free! It's easy to play too – all you need are 2 people and a ball. One person serves the ball over the net while the other tries to hit it so that it bounces on their side of the court.
What's great about handball is that it doesn't have to be a competitive sport – you can play just for fun while being active at the same time!
Oh, and if you are indoors, try to use an inflatable ball or something hehe. Our living room chandelier had to be replaced by my mom like a million times (lol)because it kept getting hit by volleyball, basketball, a tennis ball.
Being active indoors is such a breeze
Keeping yourself active indoors has never been easier with these six indoor sports. Whether your family or friends want a round of pool, some table tennis, or just a good game of darts, you're sure to have fun while keeping your body in shape!
If you're on quarantine, don't stress! You can still stay active and get a good sweat going indoors. We've compiled some of our favorite indoor activities for adults that will keep your heart rate up while keeping the germs at bay.
What are your go-to activities when it's too cold to be outside or you are on quarantine? Let us know in the comments below or via Facebook or Twitter!