These Super Fun K-Pop Workouts Will Make You Love Exercise (Even While on Keto)
Last Updated on August 3, 2022 by Paula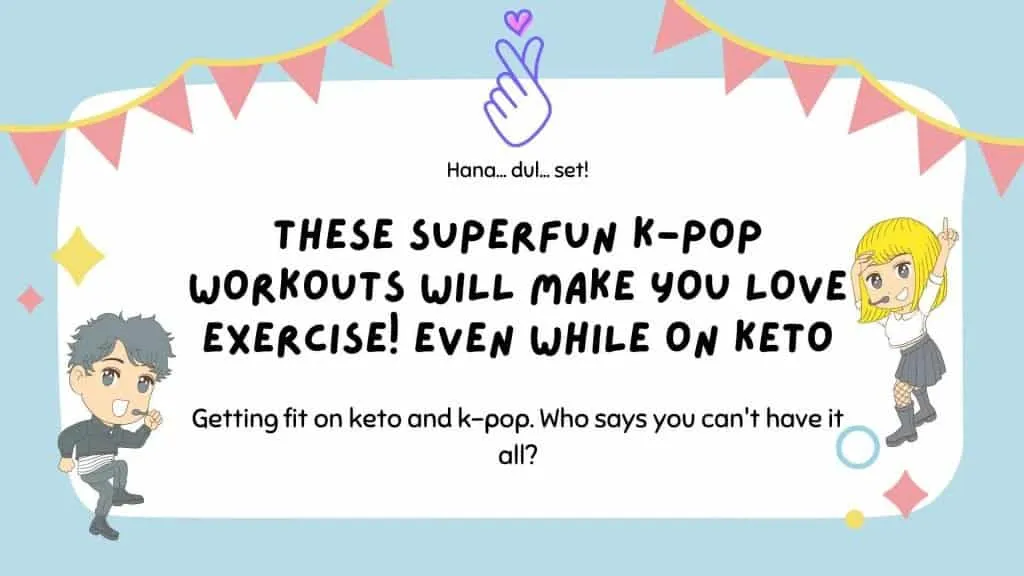 These super fun K-Pop Workouts will make you look forward to working out. Even while on keto diet.  Even if you are really tired.
Should you exercise while on the keto diet?
I get it, O.K.?
If there is one thing in my life I can do without, it is exercise.
But here is the thing.
Exercise is very important.  It is an integral part of our being.  It is important for being healthy, happy, having healthy heart and joints, etc.
If you are wondering if and when you should exercise while on the ketogenic diet, this information is for you.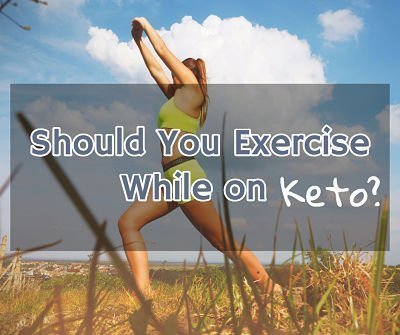 Should you exercise while on keto?
You should!
And what could be more fun than these K-POP workout videos will guarantee you that you will never put off exercise while on keto Ever.Again.
My fave: The Most Explosive BTS 600 Calorie Cardio Workout Parts 1 and 2.  
This is how we K-Pop!
Part 1 which has over 1 million views is so intense I normally (which is most days lol) cannot do Part 2 anymore (That's how lampa I am lol).
But, hey, starting your workout with Dynamite is just.dynamite.
Put together, these BTS Cardio workout has a total of around 40 minutes with around 10 BTS songs.  Four buff ladies are featured making you choose if you do the high-impact, low-impact, or just the "right-impact" (ok, I made that up!  I am usually in the middle of low and high, that's why, and I call it "right-impact").  I never use dumbbells, but you can choose to use them here .  (The reason why I don't use dumbbells is that I am so clumsy I usually end up hurting myself.)
My mom's favorite workout on Live Love Party YouTube channel is this Dynamite Zumba dance (Even eonnies and ommas stan):
Ok, I dance to this a lot of times, like before taking a shower in the morning. I don't know why I love zumba.  Maybe I am an old soul?
Honestly, I find it hard to recover after a hard-core cardio routine. At the end of the day, all I really want is to stretch and wind down with this BTS Spring Day Stretching routine.
And when I just want to have fun, which is on most days anyway, I do this routine (I swear, this K-Pop dance workout always leaves a smile on my face 🤞)
Teagan Dixon looks like fun (all right, I see myself in the way she moves hehe) as she dances to BTS, NCT 127, and other K-pop group songs.
And, oh, my fave Emi Wong (I do her workouts along with Chloe Ting!) also has some fun k-pop workouts!
So, back to Keto Diet and Exercise.
Here are some K-Pop playlists if you prefer running or making your own k-choreo:
K-Pop Workout from Apple Music
Wor K Out (Spotify)
K-Pop Workout/Hype (Spotify) – songs picked by r/kpop on reddit
Here are reasons why you should be exercising even while on keto.
Exercise is very important, no matter what type of diet you are on.  My mom who did the HCG diet worked out even when the diet did not recommend exercise.
Of course, one of the benefits of exercise is weight loss.  But if you ask me if you can lose weight on keto without working out, my answer is yes, you will lose weight.  Weight loss is about 80% diet and 20% exercise.
Working out has physical and mental benefits, though, that is why I work out:
Exercise burns calories
Weight training tones your muscles
Exercise builds up endurance and increases your energy
Exercise relieves stress, anxiety and tension
Exercise build your metabolism
Exercise makes your heart stronger
Working out with k-pop workouts bring out the good vibes!
 Common Challenges to Overcome When Exercising While on Keto
Being on the ketogenic diet and at the same time exercising can be a little challenging.
What I did was I started to switch to the keto diet first and after two weeks, I started to exercise.  If you try to exercise early on the keto diet, tried to do too much and too quickly, you are likely to get overwhelmed which may lead to stalls or total abandonment of your diet or work out.
Your energy may also be low while starting your keto diet.  This happens when you start to enter ketosis.  Focus on fixing that first – like getting enough electrolytes – before you start a workout program.
 Tips for Exercising While on Keto
If you are going to add in exercise, at least wait a few weeks after starting the diet. Get your electrolytes in check and make sure you have good energy levels. When you do start exercising, start slow, and only increase it when you feel ready. There is no need to rush and start a rigorous CrossFit routine on day 3 of your keto diet.
There are many reasons to exercise when you are on the keto diet, but don't feel like you won't lose weight because you don't workout 2 hours a day, 6 days a week. Moderate exercise is perfectly fine.