Note: At no cost to YOU, I use affiliate links in my posts to generate income.


Learn how this blog makes money

And how YOU can do it, too!
Should you exercise while on the keto diet?
I get it, O.K.? If there is one thing in my life I can do without, it is exercise.
But here is the thing.
Exercise is very important.  It is an integral part of our being.  It is important for being healthy, happy, having healthy heart and joints, etc.
If you are wondering if and when you should exercise while on the ketogenic diet, this information is for you.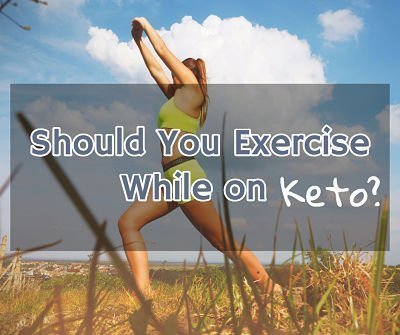 Exercise Benefits
Exercise is very important, no matter what type of diet you are on.  My mom who did the HCG diet worked out even when the diet did not recommend exercise.
Of course, one of the benefits of exercise is weight loss.  But if you ask me if you can lose weight on keto without working out, my answer is yes, you will lose weight.  Weight loss is about 80% diet and 20% exercise.
Working out has physical and mental benefits, though, that is why I work out:
Exercise burns calories
Weight training tones your muscles
Exercise builds up endurance and increases your energy
Exercise relieves stress, anxiety and tension
Exercise build your metabolism
Exercise makes your heart stronger
 Common Challenges to Overcome When Exercising While on Keto
Being on the ketogenic diet and at the same time exercising can be a little challenging.  What I did was I started to switch to the keto diet first and after two weeks, I started to exercise.  If you try to exercise early on the keto diet, tried to do too much and too quickly, you are likely to get overwhelmed which may lead to stalls or total abandonment of your diet or work out.
Your energy may also be low while starting your keto diet.  This happens when you start to enter ketosis.  Focus on fixing that first – like getting enough electrolytes – before you start a workout program.
 Tips for Exercising While on Keto
 If you are going to add in exercise, at least wait a few weeks after starting the diet. Get your electrolytes in check and make sure you have good energy levels. When you do start exercising, start slow, and only increase it when you feel ready. There is no need to rush and start a rigorous CrossFit routine on day 3 of your keto diet.
There are many reasons to exercise when you are on the keto diet, but don't feel like you won't lose weight because you don't workout 2 hours a day, 6 days a week. Moderate exercise is perfectly fine.