7 Awesome Car Gift Ideas That Are Sure To Please Any Car Enthusiast
Last Updated on October 30, 2021 by Paula
The holiday season is here and you're having a hard time figuring out what to get for the car lover in your life. You want it to be something they don't have but will love, but can also afford. We know how stressful this can be!
In this blog post, we're going to give you a list of 7 awesome car gift ideas that are sure to please any car enthusiast.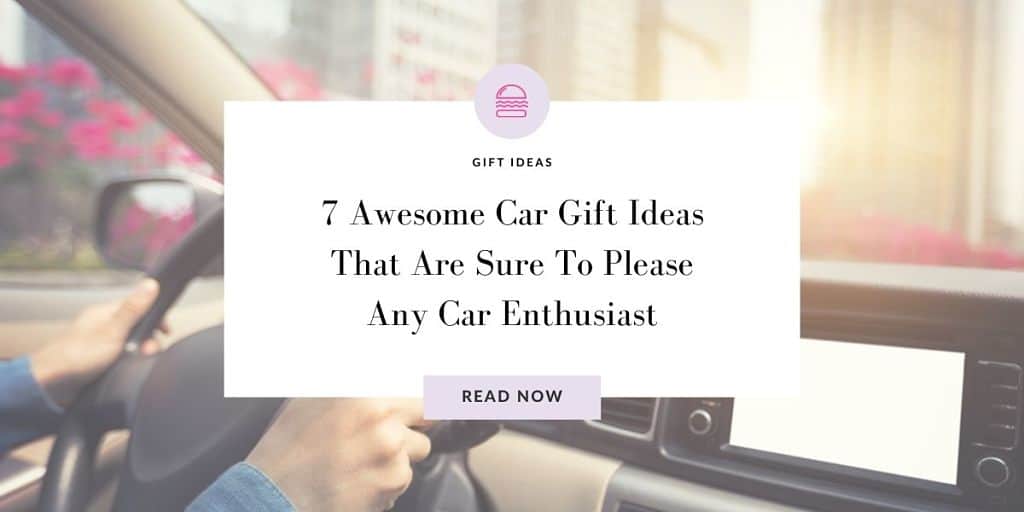 The holiday season is upon us and we're all trying to figure out what gifts to get for the car lover in our lives. 
We know how hard it can be to think of a great gift idea, but don't worry! We've done all the work for you and created this list of:
7 Awesome Car Gift Ideas That Are Sure to Please Any Car Enthusiast.
Car lift
A car or auto lift is a perfect gift for the car enthusiast who has it all. They'll be able to complete any home repair, upgrade, a modding project they can dream of with their new toy. This isn't your average garage accessory either; these lifts are high-end and will definitely impress anyone that receives it as a gift. If you are looking for auto car lifts, trust the experts. Check out a great selection of Bendpak lifts here.
Complete Auto Care Kit
This kit has everything a car enthusiast needs to keep their ride shining. It's a way of saying "I know you love your car."
 Chemical Guys HOL126 14-Piece Arsenal Builder Car Wash Kit with Foam Gun, Bucket and (5) 16 oz Car Care Cleaning Chemicals (Works w/Garden Hose)
It's affordable and perfect for your car enthusiast.
Car Vacuum
This is a perfect gift for a car enthusiast because it will make cleaning up after them a lot easier. They probably spend a good chunk of their day at the office and in the car, which means that there will be dirt all over the place. With a vacuum that's designed specifically for cars, they'll be able to clean off coffee stains and fast food crumbs with ease.
 BLACK+DECKER dustbuster Handheld Vacuum, Cordless, 16V (CHV1410L)
Tool Box Organizer.
A toolbox organizer is a perfect automotive gift idea for the car enthusiast because it helps to keep all of the tools in one place. When someone has a box full of tools, they can get lost or misplaced very easily. Plus, this present might be on the pricier side so it's great for someone who is hard to buy for. If you want to go the extra mile, get them a toolbox organizer that has their favorite team's logo on it!
 Beta C41H Two Module Tool Trolley
Fuel Injector Cleaner.
A fuel injector cleaner is a perfect automotive gift for the car enthusiast because it allows them to meet two needs at once: giving their engine the cleaning it needs and looking good. A fuel injection cleaner cleans the fuel system, which reduces emission outputs, but also have a pleasant odor that will keep your vehicle smelling fresh. Keeping your vehicle in top shape will not only please you with its performance, but when people come over to inspect your car they'll be blown away by how pristine it looks too.
Car Wash Kit.
A car wash kit is a perfect automotive gift for the car enthusiast because it has everything they need to maintain their vehicle. A detail cloth, window cleaner, wheel brush… all of these items are needed in order to keep their ride looking its best. This makes an affordable and practical holiday present that will be appreciated by any car lover on your list.
An auto-freshening spray that will leave their car smelling clean and fresh.
An auto-freshening spray is a perfect gift idea for any car enthusiast. It leaves their car smelling clean and fresh and they'll appreciate the gesture! It's also affordable and difficult to find in stores, so it'll be a great surprise!
We hope you can find something on this list that is perfect for the automotive lover in your life. If not, let us know!