This Lovely Necklace from Zoey.ph Made Me Shine! (Even With My Mask On)
Last Updated on October 6, 2020 by Paula
Isn't this Molly necklace from Zoey.ph gorgeous?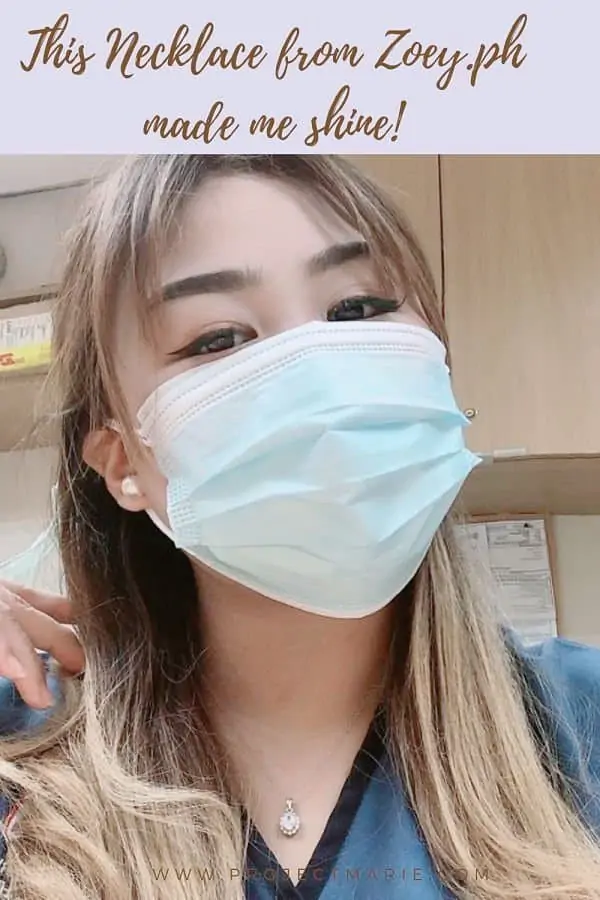 COVID-19 is real! (and it sucks)
These past few months have been quite a blur.
As a front liner in the field of Radiology (yes, you all, I take a lot of pictures! I do the MRI thingie), I have been working double time.
I don't have time to take a quick breather – or even take care of myself and the way I look like in the pre-COVID days.
No selfie time 😒
Sometimes, it gets really depressing. Wearing N95 masks, face shields and PPEs and hearing colleagues, friends I used to hang out with getting the 'Rona…
I honestly can't make sense of this whole health crisis and being in its midst.
As a "kikay girl" who totally loves to accessorize and dress up, being in the COVID era is really frustrating.
Imagine not being able to wear the accessories you used to love wearing…
no earrings
no rings
no necklace
Honestly, I don't bother using the anymore because after handling PUIs and COVID-positive patients, I have to take a bath to prevent myself from being infected with the virus.
I seriously have flushed a Pandora earring down the drain!
Because of this, most of my jewelries are inside my closet.  Most are actually misplaced because I can't leave them on often.
But a girl still loves shiny things…
It's like magic…
My shiny and beautiful new MOLLY NECKLACE from Zoey.ph!!!
I am so happy to get my hands on this necklace because despite wearing a mask, people will be able to compliment something pretty about me.
These are the reasons why (aside from making me shine)  I am so in love with my Molly necklace from Zoey.ph and why you should get one (or two) from them, too!
If you are looking for really affordable jewelry brand in the Philippines, Zoey.ph is the store to go to!
✅ They bring beautiful jewelry design and I think they are quite well known for affordable wedding and engagement rings in the Philippines.
In fact, I think my parents have Zoey.ph rings when they celebrated their 20 years.  I saw this on my mom's  Instagram.

✅ Products are affordable and high-quality
✅ Offers 925 sterling silver with swarovski crystals and Titanium jewelry for everyday use.
✅ Has many unique options from colored gemstone rings to Swarovski crystal rings
✅  Lifetime replacement guarantee: If you have any issue with your jewelry within the first three months, they will replace it for free. After that, pay only the shipping and handling fee of P800 pesos.
I've just been wearing it a few minutes during my AM shift and my fellow associates are already complimenting me twice as much!
This Molly Necklace has crystals from Swarovski! I love it when it bling bling bling!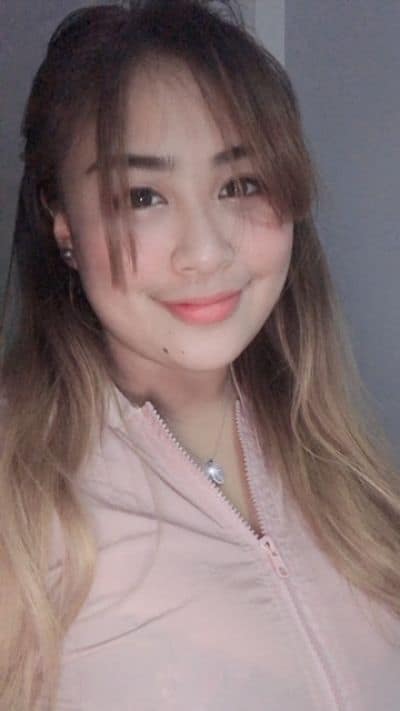 Do you want to shine, even with your mask on this quarantine period?
Bling on Zoey.ph!
Be a proud#ZoeyGirl and like them on Facebook and follow them on Instagram!