Baguio Country Club Christmas Village:Oriental Winter Wonderland
Last Updated on October 15, 2022 by Paula
The Baguio Country Club Christmas Village
I am missing Baguio City a little extra today…
I am missing my hometown's familiar sights, especially the pine trees and other green plants that I can see right out of my bedroom window.
I am missing the fresh air and walking down "the hill" to go to school, just me and my thoughts in peace.
But most of all, I am missing the awesome activities that keep us busy during these times like joining the University of Baguio Halloween Parade (Karkarna) and visiting the Baguio Country Club Christmas Village.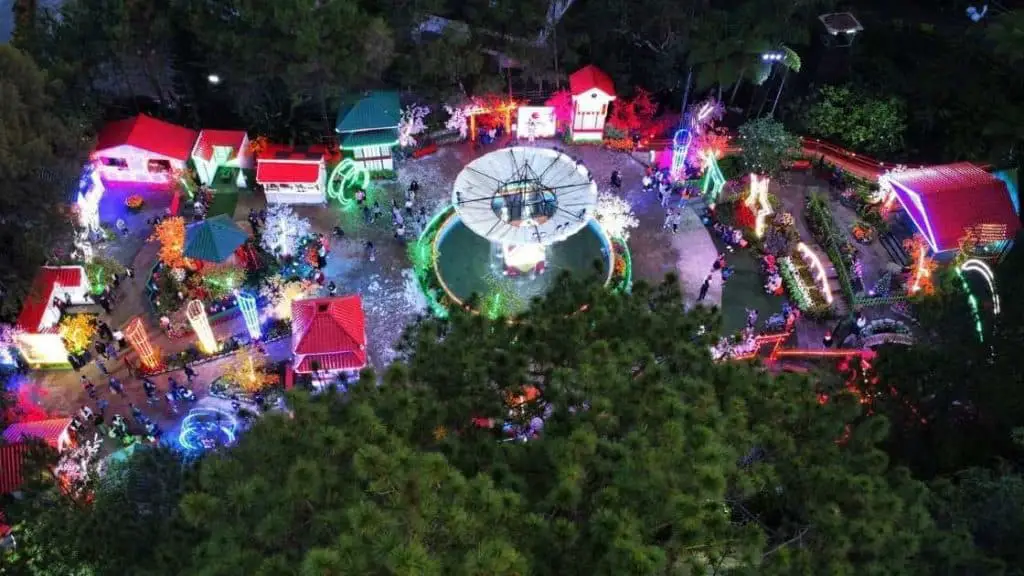 Baguio City's fresh pine-scented air, woodsy scenery, and Baguio's chilly temperatures make it the perfect place to celebrate Christmas, and the Baguio Country Club knows this all too well.
For years, the Baguio Country Club has been host to a hugely popular Christmas village that opens every Christmas Season.
The Baguio Country Club's Christmas Village is a huge hit every year!
There's something for everyone at the village, from snow show to nativity pageant and christmas carols to festive delicious food.. My family and I always have a blast when we visit.
It's definitely the most wonderful time of the year when we get to visit the Baguio Country Club Christmas Village!
I remember visiting this village as a child, and it was always so magical.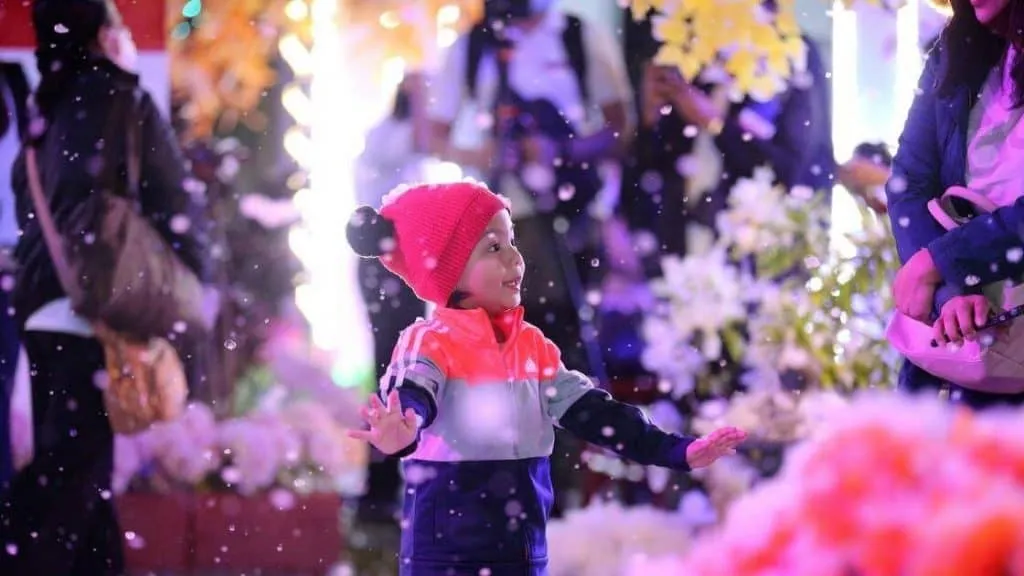 Filled to the brim with gorgeous decorations, festive lights, and Christmas trees galore, the Christmas Village is quintessential Baguio: a charming reminder of what makes Baguio great.
This year is no different, and the BCC Christmas village opened on Monday, October 10, 2022 until January 8, 2023 with the theme "Oriental Winter Wonderland."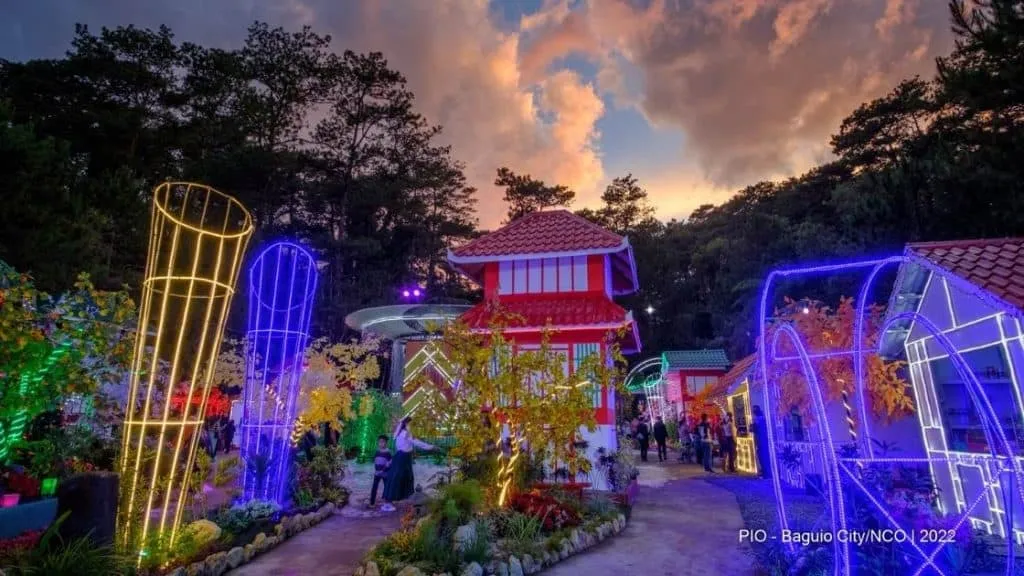 The village features a nativity pageant,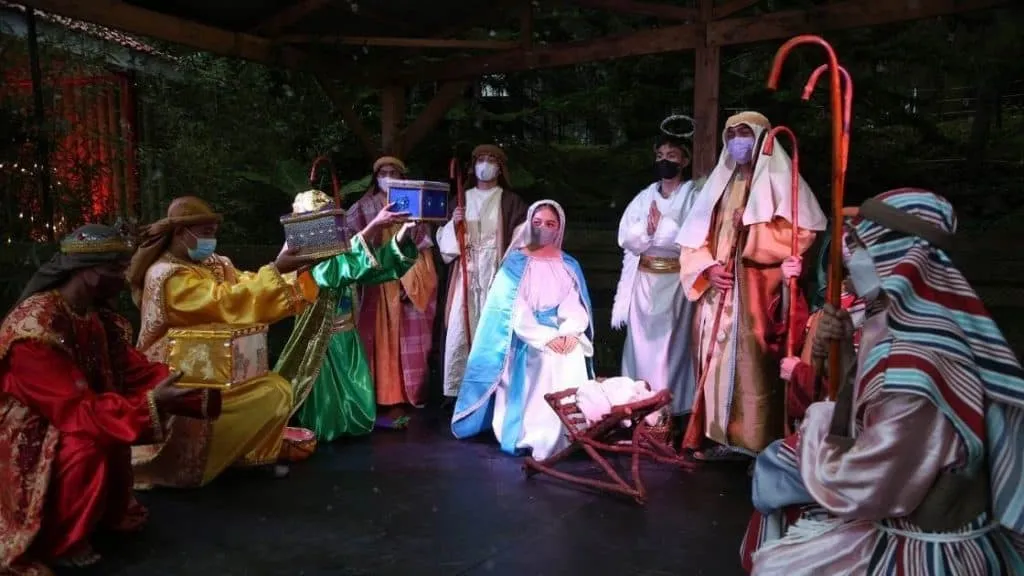 snow show,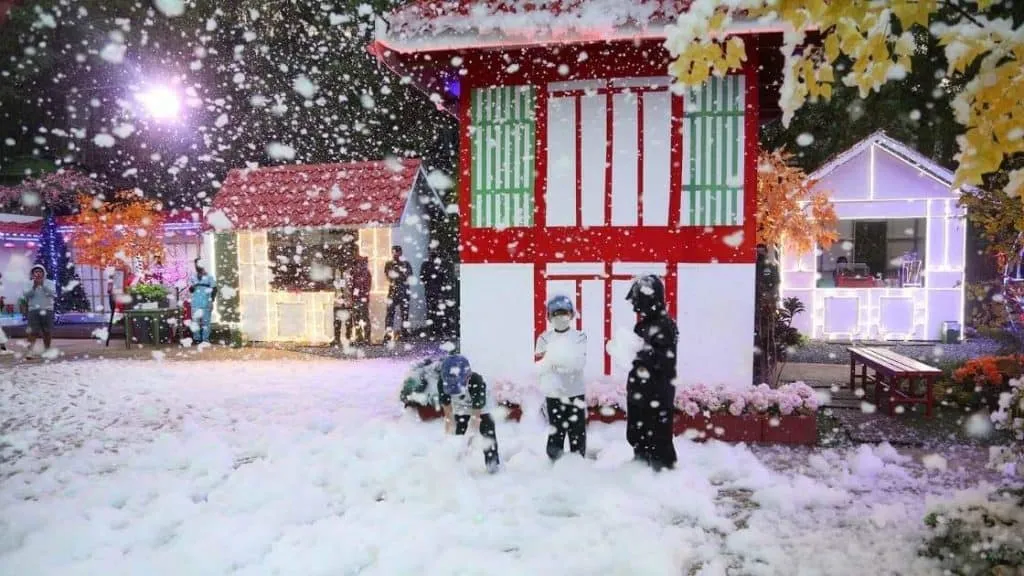 cosplay busking, live musical performances, Santa, Japanese and Korean characters,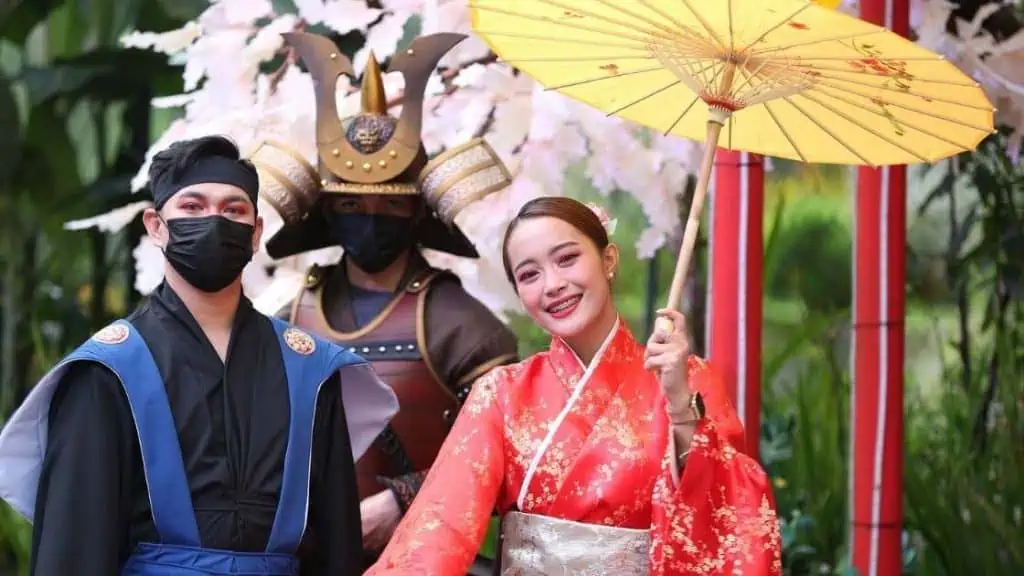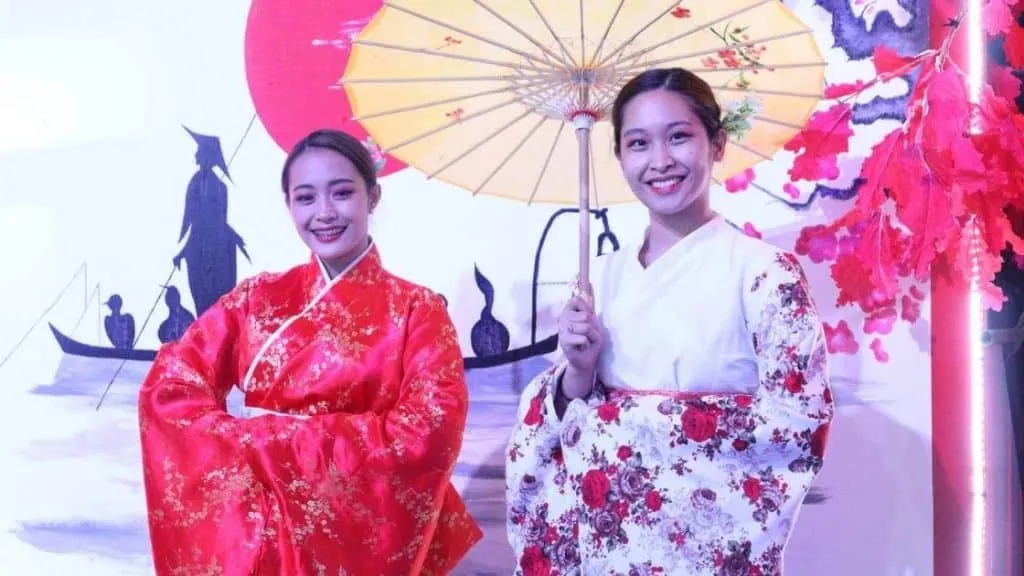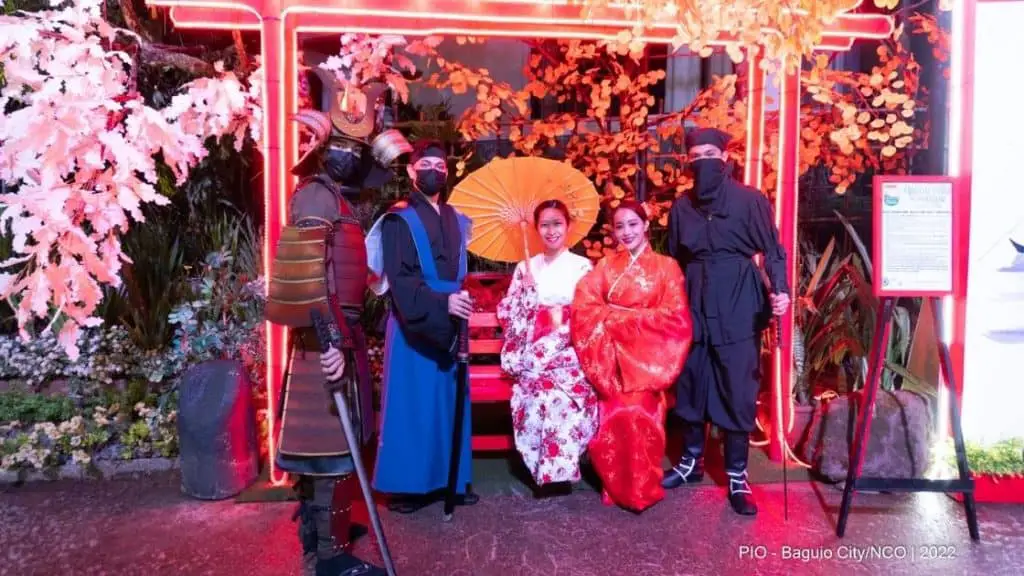 and a wishing wall.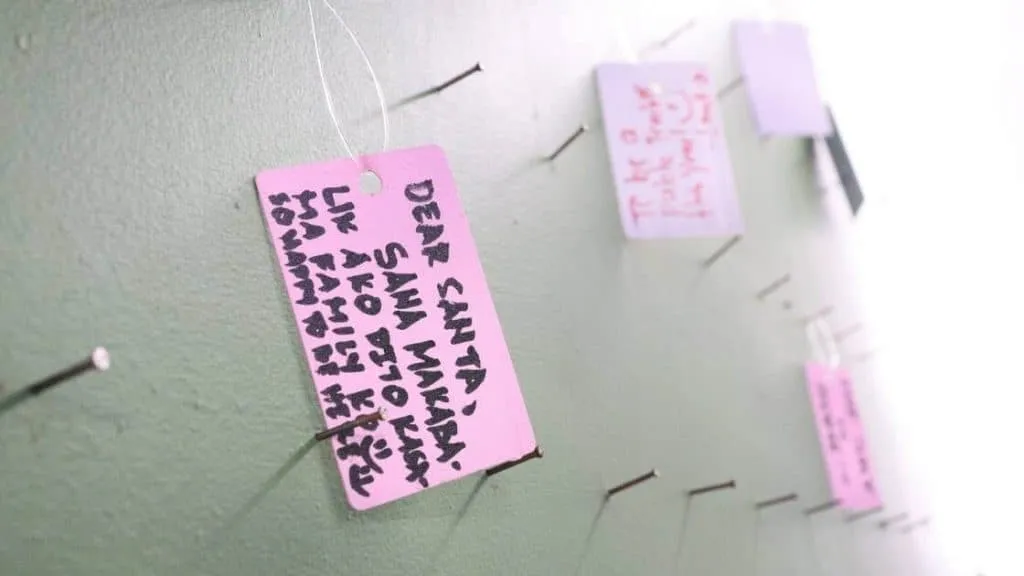 The village is open from 10 AM to 10 PM daily.
Entrance Fees
Entrance fees from 10 AM to 4:59 PM are:
P90 for adults,
P30 for kids four to 12 years old ,and
P50 for senior citizens.
Visitors' entrance fees from 5 PM to 10 PM are:
P125 for adults ,
P50 for kids four to 12 years old ,and
P90for senior citizens.
PWD and Toddlers – FREE
Baguio Country Club Members (present Membership Card) – FREE
So if you find yourself in Baguio this holiday season (like I am badly hoping I will find time for) and are looking for something fun and festive to do, be sure to check out the Baguio Country Club Christmas Village for a truly magical experience!
See you there!
All photos from the Baguio Midland Courier and the Facebook Page of Baguio City Public Information Office.
Rules, Regulations, Health and Safety Protocols:
Please present Full Vaccination Card or Certificate Upon Entry
Venue capacity shall be in compliance to IATF's requirement. "NO FACE MASK, NO ENTRY" policy shall be strictly implemented.
Rubber slippers are NOT ALLOWED regardless of brand and cost (thong-type, beach style, and bathroom slippers).
For safety reasons, parents or guardians must monitor their children at all times as the management of Baguio Country Club shall not be liable for injuries or accidents arising from the failure of parent or guardian in monitoring his/her children.
Please avoid picking flowers, touching the Christmas lights, decors and ponds.
Bringing of food and drinks inside the Christmas Village is NOT ALLOWED.
Only small pets on leash are allowed.
Disinfection of the Christmas Village will be done from time to time.
Sanitation stations are available in strategic areas of the Christmas village.
Patrons are advised to observe physcial distancing at all times.
Food concessionaires are required to comply with the Health and Safety protocols pertaining to food and beverage safety, handling, display, and service.
Please watch your steps as there are ground surfaces around with gravels and adorned with rocks.
There will be marshals to monitor and strictly implement protocols
The Baguio Country Club shall not be liable for the loss or damage of valuables and personal belongings brought inside the Christmas Village.
Baguio Country club reserves the right to close the Christmas Village during inclement weather or for emergency reasons.
Visit Baguio Country Club Village Facebook Page for news and updates
#BCCHolidays #BCCChristmas Village #BCC Experience