Are You Guilty of These Skin Care Bad Habits?
Last Updated on August 24, 2020 by Paula
We all have weird habits that can make or break our skin.  What are yours?

THE SKIN CARE  BAD HABITS TO BREAK
Popping pimples.
Popping pimples is absolutely gross.  I used to go crazy over a pimple.  I had one regular resident pimple between my brows.  It just kept growing back – at the same place- and it gets bigger every time I try to pop it.
I had to finally ask my dermatologist to do something drastic (but she did pop it for me too previously), like inject some potent med in it to prevent it from claiming that piece of skin between my brows as its home.
Popping a pimple is absolutely bad news – to both you and the pimple.
Once you pop it, you stress out the follicles and spread the bacteria deeper into the skin layers.  This would result to swelling, infection and an even larger zit (which happened to me).
The best thing to do is to leave it alone.
I actually use these products to sort of heal it:
 Cetaphil Gentle Skin Cleanser 2/20oz 4oz Bonus
Cetaphil is my favorite cleanser.  I have really sensitive skin and this one is hypo-allergenic and non-comedogenic.  You can trust it on the most sensitive skin!
 J&J Persa-Gel Acne Tr M/S Size 1z Clean & Clear Maximum Strength Persa-Gel 10
I rarely use Clean & Clear Persa-Gel acne med, but when I do, it absolutely delivers!
✅ A 1-ounce tube of Clean & Clear Persa-Gel 10 Acne Medication with 10% Benzoyl Peroxide to help effectively treat pimples and prevent future breakouts. This  acne spot treatment contains 10% benzoyl peroxide and goes to work quickly by targeting the source of where breakouts begin.
✅ It features the same acne formula prescribed by doctors for 10+ years without a prescription and provides clearer looking skin by releasing benzoyl peroxide deep down where pimples begin.
✅ Its prescription-strength topical pimple medication goes to work quickly to treat and clear pimples, and help prevent blemishes from forming for clearer looking skin.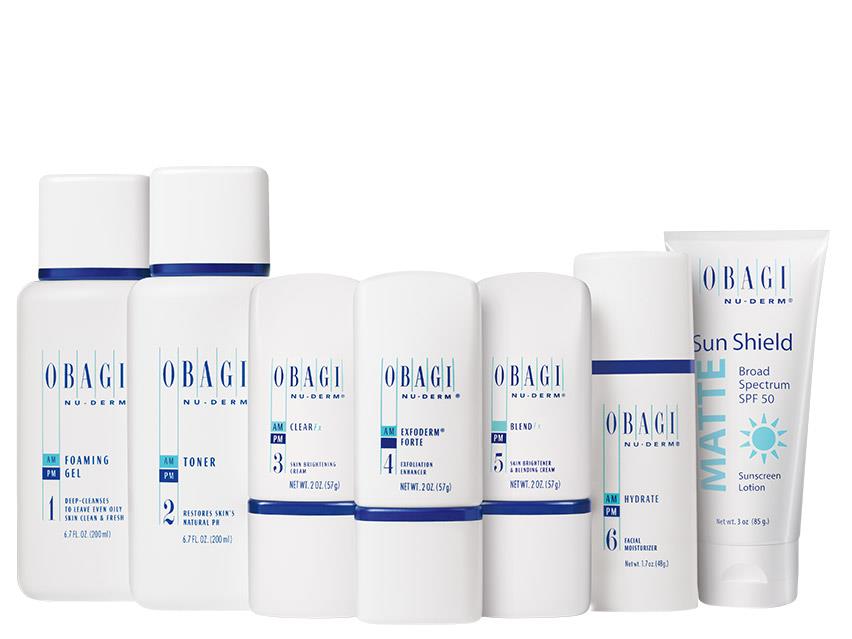 I have the most sensitive skin and I have inherited my mom's freckles.  I never had loads of pimples (only occasional ones), but I had dark spots (and loads of them, too, I swear, I could draw something by just connecting the spots together!).
Obagi cleared my spots and made my skin stronger.  I used to get rashes (I was sensitive), a lot, but ever since Obagi, I rarely get them anymore.  I don't use Obagi Nuderm anymore since it is really pricey (around P20,000.00 for a set), but I still follow Dr. Obagi's views, like using moisturizer can actually ruin your skin!  (I will write about this in a future post)
Not getting your Zzzzs.
I am so guilty of this.  I am a night person and I would average five to six hours of sleep a night!
Apparently, I am not giving my body – and my skin – its needed rest.
When you sleep, your body repairs cells damaged during the day giving you fresh and health skin.
Mixing products.
Absolutely be loyal to only one beauty brand if it works for you. Experimenting with different beauty products may ruin your skin and give allergic reactions.  And remember, what works for another may not work for you!
THE GOOD HABITS TO KEEP
Drinking lots of water hydrates your body from within and provides natural moisture for your skin.
Drink 6-8 glasses of water a day.  Soda does not count, ok?
Work out and Eat healthy.
Exercise makes your skin glow.
Load up on veggies and fruits loaded with antioxidants like Vitamins A, C and E which restore sun-damaged skin and fight skin cancer.
Eat your proteins as well and avoid foods high in sugar, fat, oil and carbohydrates.