Note: At no cost to YOU, I use affiliate links in my posts to generate income.


Learn how this blog makes money

And how YOU can do it, too!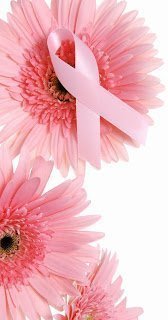 October is Breast Cancer Awareness Month.
Everyone is encouraged to participate by helping to raise funds, doing some kind of volunteer work and educating oneself
on breast cancer prevention and treatment.
The Philippines has the highest incidence of breast cancer in Asia.
Should you be worried?
You might be at risk for breast cancer if:
You are older than 50;
A first-degree relative was diagnosed with the illness;
You got pregnant with your first child at age 31 or above;
You've never give birth;
Your first period occurred when you were nine or younger;
You experienced late menopause at age 51 or above;
You were exposed to ionizing radiation during childhood;
Or there's post menopausal obesity, among others.
✅Starting age 20, you should perform a breast self exam on the seventh to the tenth day from the first day of your period.  Women who have breast implants, are pregnant, or are breast-feeding should also perform a breast self-exam.
✅Ask your doctor to perform a clinical breast exam periodically.
For non-high risk: every three years from age 20-39, and every year beginning age 40.
For high risk, every six to twelve months from age 20 to 35, and every three to six months beginning age 35.
✅Have routine mammography screenings, too.
For non-high risk: every year or two from age 40 to 49, and every year beginning age 50.
For high risk: every one to two years beginning age 35.
Increase your chances of survival by keeping in mind the curable breast cancer equation:  early detection=early diagnosis=early treatment.