Last Updated on August 28, 2020 by Paula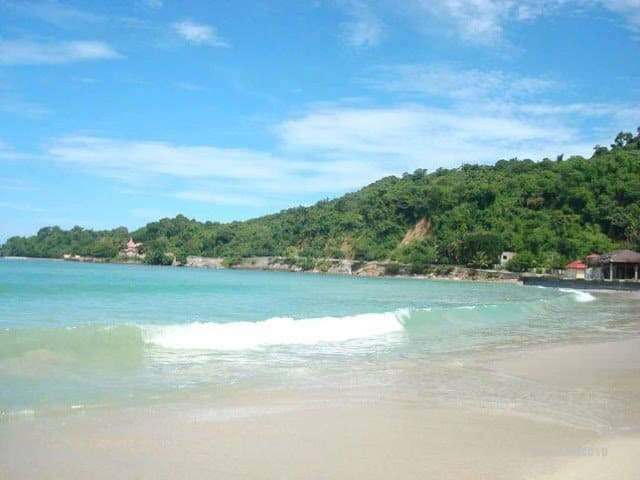 My father was born and raised in a small, sleepy town named Santiago in Ilocos Sur, The Philippines.
It was so small everyone practically knows each other and  you are required to call every older man or woman "Uncle" or "Auntie"
During Holy Week, we leave cool Baguio City to visit my dad's hometown  to commemorate the Passion and Death of Christ.
They sure are a religious lot in this small town. They are big on traditions and rituals like singing the Pasyon (a narrative of the Passion and Death of Christ sang by the women in town) and the Procession.
We were not required to sing and join the procession.  Oh, the boys usually escape these, but my Grandma always looked up to the girls to have the religious responsibility of joining, though.
We were not allowed to make noise, eat meat, take a bath, watch TV, and cut our nails (so glad I didn't have nail arts to fix then!). Giggling which most teenage girls always seemed to be doing was prohibited (My grandmother failed miserably in making us stop, though. She would always end up giggling with us!)!
Nobody was more miserable than my rocker cousin.
When Grandma was out on a procession, he would play some Def Leppard and Metallica CDs on my grandmother's stereo.  The old house would literally shake you would wish some form of vibration levelers were attached to the four big speakers to sort of absorb the vibrations.  He was caught by Grandma once, and he claimed he was listening to the Pasyon, but on a different beat!
I said we were prohibited to take a bath, right?  For us Baguio kids thrown in a very warm, humid place, that was pure torture. Like fishes out of water! We used to sneak out and walk to the nearby Sabangan Beach/Santiago Cove.  Oh, grandma would threaten that if we went to the beach, we will have water in our ears and we will have wounds that won't heal , but the beach is like a magnet.  It is a cove covered in creamy white sand and the water is crystal clear. You should really consider visiting it if you have an Ilocos itinerary.
We don't get to visit Santiago as much now that we were older, but I sure would love to bring my kids there soon.  I am sure they will love the Cove!