What is Meant by Beacon Resources' "Performance Model?"
Last Updated on May 12, 2018 by Paula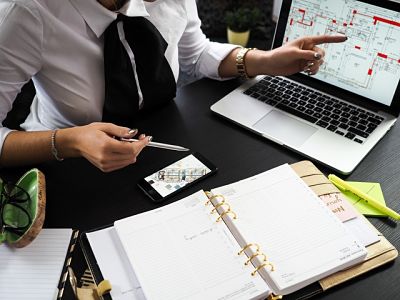 Beacon Resources' performance model is an explanation, or a picture, of how the company meets the needs of employers and jobseekers in the accounting and finance industry. In short, it is the definition of how the company achieves success. The Beacon model combines the best methodologies with a strong employer network and recruiters with expertise in finance and accounting.
The Employer Model
The Beacon employer performance model goes well beyond using traditional accounting and finance job postings to fill positions. The goal here is to help build and grow client-companies through a three-stage process:
Review:
The first stage wherein Beacon meets decisions-makers, confirms contracts, collects job details, and begins to research and source qualified candidates.
Present:
The second stage where top candidates are presented, interviews are scheduled, follow-up occurs, and background and reference checks are performed.
Place
The final stage in which job offers are made, placement agreements are offered and ongoing candidate/client follow-up occurs.
This model emphasizes an individual approach that saves client-companies time. Beacon's model uses the employment data provided by hiring companies and a database of pre-screened candidates locate the most qualified candidates for the job.
The Jobseeker Model
For jobseekers, the purpose of Beacon's performance model is to help clients more clearly define their career goals. The jobseeker performance model accomplishes this through three key elements:
Market awareness

Personal Service

Expert recruiters
Expert finance and accounting recruiters at Beacon Resources strive to match each jobseeker with the ideal position at the ideal company. They do this by focusing on the clients' career goals, industry experience and job skills.
Tired of sifting through piles of resumes? Beacon Resources has a proven record of successfully matching companies with candidates in the accounting and finance industry. For more information on how Beacon can help you, reach out to a recruiter by filling out this online form.