Last Updated on September 3, 2020 by Paula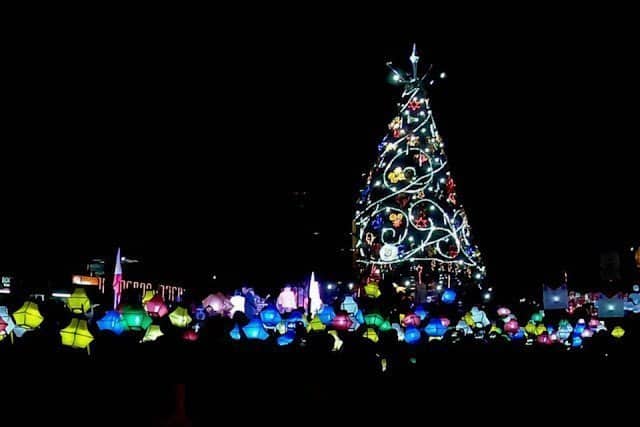 I thought I'd start out my post today with my very best holiday wishes to everyone.
It has certainly been a year of ups and downs, with "C" words such as Calamities and Crisis taking over the Cs in Christmas and Cheer.
A strong typhoon (Typhoon Bopha, locally known as Typhoon Pablo) ravaged Southern Philippines, leaving in its wake an estimated 1,500 people dead and missing, as survivors continue to stay in evacuation centers and bury their dead, with no chance of returning to their homes because they have been practically erased off the map.
On the other side of the world, twenty children my little boy's age along with six adults were killed senselessly.  These could literally tear everyone apart, yet these helped in bringing people together as families and strangers joined hands in helping and comforting those in need.
Although many of you may claim that Christmas comes with stress, I believe Christmas brings people together.
I think there is no better time to reconnect with friends and family.
Status updates and greeting each other online may be more convenient, but written words practically take off all the intense feelings of reconnecting.  These will never take the place of an actual phone call or taking some time out  to get together.  We are social beings.
We are meant to reach out, talk with and touch base with each other.
This might sound unbelievable, but I did read somewhere that it takes about 8,000 people doing the same thing at the same exact time to raise enough energy to prevent something as tragic as a natural calamity from happening.
I don't know if this is true, but I believe in my heart that it is possible.
You may have your own personal story to tell of people believing in the power of prayer and of love and how it healed someone.  Lorna, a friend, had a major stroke and storming heaven's gates for her survival worked.  You can read it here in Sir Mike Del Rosario's "Divine Mercy In Action."
We all can heal and save lives.  We should focus on starting to care about what we have to do, rather than being miserable focusing on what we have failed to achieve.
Angels do walk among us, faceless and nameless.  They come to us everytime we are in need and they ask nothing in return.  We can be a heavenly body, a star so close to heaven,   an angel to someone else.
This holiday season and on days to come, look beyond the glitter and sparkling lights on your Christmas tree, and go light up somebody's life by extending a little bit of love their way. You know what to do.
Let us have the Happiest, Merriest Christmas this year!