{FOMO} The Fear of Missing Out
Last Updated on August 14, 2020 by Paula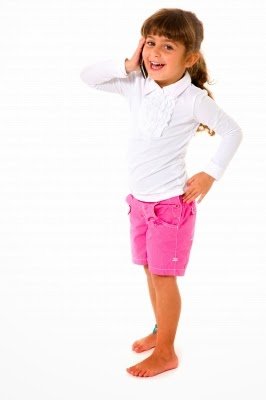 Do you have FOMO?
This year, my ears were opened to new words like "twerking", "selfie", "squee" and "FOMO".
I bet most of us netizens have FOMO.
Imagine this:  It is Friday and it is your me time.  Yup.  You are on your own – in your comfortable PJs with freshly-popped popcorn from your microwave -ready to do some Koreanovela Marathon.  You have dreamed of this moment the whole week!
But wait.  The whole night passes by and you did not understand a piece of your Koreanovela.  In fact, you have been glued to your iPhone the whole time, browsing over pictures of everything that your Friday night could have been.
FOMOmenon
FOMO stands for Fear Of Missing Out, a phenomenon that seems to feed us to, well, our newsfeed.
No conversation is enthralling as the ones online, no reality quite good enough until it is cropped square and filtered to look like it is as un-now as it could be.  Everyone seems to be having a better time than you are.
Is it like being Out of Place (OP)?
FOMO is not like being OP because there's no place to be out of to begin with.
OP is being with a group of friends and feeling like you're not operating on the level that they are (for the moment, at least).
Or you're the fifth wheel.
So what is it?
In a nutshell, everyone looks like they're having fun-way more fun than you.
While you've cast your lot and made your decision, you still feel terrible about it and want to do something else, but you can't and nothing seems to be enough.  You just end up feeling miserable and lonely.
The FOMO Network
Understanding how people use social media is the key to understanding FOMO.
While FOMO has existed long before the Twitter bird was just a dirty thought in its mom's and pop's heads, the proliferation of smartphones has heightened our connectivity.
If before you only saw what everyone was up to when you got home and logged in, now you see what everyone is up to whenever you choose (or whenever there's free Wi-Fi).  That allows you extra time to look at more profiles, stalk more people and add more people to your accounts (and therefore to your feeds.)
But here's the thing.
On the internet, people can project whatever they want to.  They can play up certain aspects of themselves so they appear larger than life.
It doesn't necessarily make them evil or manipulative-it's simply human nature to share.  And of course you'd
want to share the good and positive things about you.
Missing: You
Fact: FOMO distorts priorities.
What if in trying to hop from gig to party to house  HOHOL (hang out, hang out lang), you forget that it's your mom's birthday tomorrow and that you haven't gotten her a present yet?
Or that in your urgency to find that thing that will satiate your desire to be part of something legendary, you miss out on the things that matter?
Like how your friend's acting weird and it turns out her parents are splitting up, or that your grades are slowly sipping because you passed up one study day after another to spend time with your friends.
FOMO tends to be this bubble that engulfs you.
The worst part is it is soundproof.  Sometimes the screaming (from your friends, your family, or dire circumstances) pops the bubble.
When the bubble bursts and you once again see the people who really matter to you, guess what?
You try to ride their wave, to roll the way you guys used to, but it just won't stick.
Can FOMO be good for you?
The thing about most cases of FOMO is that it's energy that feels kinetic but is actually static.
Nonetheless, it is energy and if you listened to your physics teacher you'd know that this energy has a lot of potential.  It either stays or flows.
The good kind of FOMO is kinetic energy.  It causes you to move forward.  If you've been MIA from your barkada so much
that they won't be surprised if you sparkle in the sunlight (because of too much studying in your room), then FOMO is good.
FOMO on social advocacies that you support is also good.  It's focused FOMO.  It's specific FOMO.  It's FOMO that moves you.
Miss FOMO No Mo'
So maybe this article is getting too close for comfort.  Drop the raised eyebrow and surrender the smartphone.
That's right-surrender.  The. Smartphone.  No one will hack you, we promise.
But we're dead serious about detaching yourself from your phone.  It pays to be away.  It pays to reconnect in ways that count.  It pays for the whole barkada to put all their cellphones in the middle of the table during dinner so they can properly enjoy each other's company.
Disconnect to reconnect.
Be mindful of the time you spend on the net.  Set a limit to your online time for fun stuff, and resist the urge to "borrow" from your research/study time.
In the face of indecision and hesitation, ask yourself:  Would you enjoy going to that party even in you don't Instagram anything?
Was the reunion planned a long, long time ago to make sure that everybody will be there?
Is your sister counting on you and only you to be her concert festival buddy?
Will you have time to finish you schoolwork before the event?
If a healthy compromise (leave early, just catch your favorite band, etc) can be achieved, then why not?
Too much FOMO is bad, but in the immortal words of the Spice Girls, too much of nothing is just as tough. Just keep your FOMO feels in check and you will be fine.