Oh, Those Beautiful Colored Containers I Used on My 21-Day Fix Diet!
Last Updated on August 9, 2017 by Paula
First of all, don't you just love these beautiful colored 21-day-Fix Food containers?
Aside from being cute, they keep me from my fear!
Guess what I am fearful of when embarking on a new diet program?
I am fearful that with the numerous and never ending amount of diets and programs I regularly see on my Facebook page and elsewhere, I will, as always, choose a program that involves complex mathematics to reach my nutritional milestones.
There seems to be something compelling in diet programs that make you count points and weigh your food, but do these really work?
Believe me, I have done them – or I have TRIED doing them – and I have always failed. 
Miserably.
What seems to work when it comes to diet programs?
Simplicity.
That is why I am so into the 21-Day Fix.
Why am I loving the simplicity of this diet?
Here are my reasons why I am loving the 21-day Fix, especially those beautifully colored 21-Day Fix Food Containers!
With 21-Day Fix, I can practice portion control.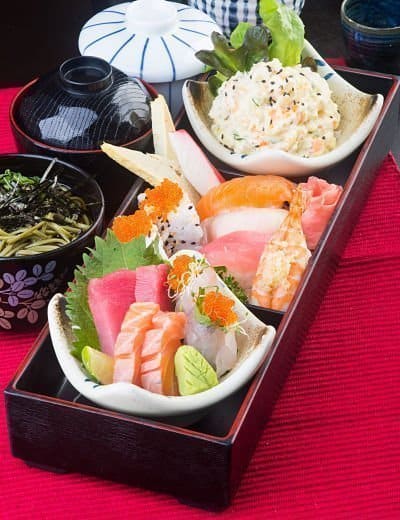 I always have failed diet because I tend to overeat.
Especially when I am tired.  Or stressed.  Or bored.
21-Day Fix requires you to have portion control containers.
The 21-Day Fix Food Containers are sized and color coded for easily identifying the types and quantity of food that you will be using for your meal.
This helps me not to get seconds, but to only eat what is in the container, which is allowed for the day.
I can eat a wide variety of food with the 21-Day Fix Diet.
Here's what I eat on the 21-Day Fix Diet:
Fruit (Purple Container): Berries and apples are included in the fruit section.
Vegetables (Green Container): Feel free to have lots of vegetables, such as carrots, red and yellow bell peppers, onions, broccoli, and cucumber.
Dressing and Seeds (Orange): This section is for your light dressing, which the cookbook will show you how to prepare. You can also have different types of seeds.
Carbs (Yellow): Carbs are also included, but they are limited with what you can have. You can enjoy your complex carbohydrates like oatmeal and some other grains.
Healthy Fats (Blue): These small blue containers are for your healthy fats like nuts and avocado.
Proteins (Red): Lean proteins are allowed, primarily poultry and tuna.
Smart Diet Control 7-Piece Leak-Proof Microwave and Dishwasher Safe Portion Control Container Kit with Meal Planner Complete Guide and eBook, Multi-color Lids

Portion Control Containers by Beachbody – BPA free – 7 Piece Kit

Meal Prep Haven 7 Piece Multi-Colored, Color Coded Portion Control Container Kit with Guide, Leak Proof, BPA Free, 21 Day Planner

Meal Prep Haven 7 Piece Multi-Colored, Color Coded Portion Control Container Kit with Guide, Leak Proof, BPA Free, 21 Day Planner

Plan Your Grocery List
The best way to put yourself on the road to success is to make a plan and follow a schedule. Get to know how many 21-Day Fix portion control containers of which food you are supposed to have for each day and tailor your shopping list each week to those needs.
Be sure to choose foods that you can use in a variety of meals that you love so that you can stay motivated to stick with it. Having a great attitude goes a long way to getting you closer to your goals.