{Tween Guide To Life} How To Get A Positive Vibe
Last Updated on August 20, 2020 by Paula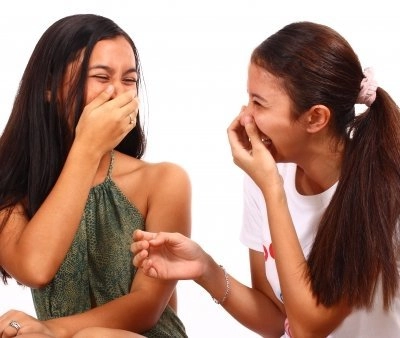 How to Get A Positive Vibe
GET AN "A" FOR ATTITUDE
Everybody loves someone who gives out a positive vibe.  Whenever you meet someone new, act like you are meeting a friend that has been away for a long time.  Show that you are happy to meet them and they will feel happy to meet you.  In the same way, if you look and feel uncomfortable, people around you will feel that way too and that is a sure way to give them the wrong impression.
LET YOUR BODY DO THE TALKING
Your body language can speak so much louder than words.  Standing tall, smiling sincerely and making eye  contact all say that you are an open, friendly, easy going person, while crossing your arms, or avoiding someone else's eyes or tensing up your body tell others to back off.
BE INTERESTING AND INTERESTED
Say goodbye to awkward silences and hello to non-stop gab fests!  Television, music, sports, magazines, movies-anything and everything under the sun can be used as an opening line to start making small talk.  Remember that the more you know, the more things you will have to talk about-and the more people you can talk to.  Just remember not to do all the talking or talk only about yourself-that will only make people remember you for the wrong reasons!