Last Updated on September 3, 2020 by Paula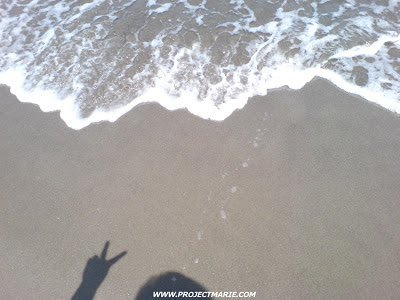 LEARNING TO LET GO/MAKING PEACE WITH YOURSELF
The past may be holding you back.  Let go, make peace, move on
Something can end eventually…and unexpectedly.
It may be a relationship or a job.  Whatever it is, we dwell on the what-ifs, desire for an explanation and wish for a closure.
Women are that way, I guess.
We always want to put all loose ends together.  Somehow, we have this feeling that when we let go without any reason, we feel like we are losing control.
Worse, we tend to obsess over things we should have done and what could have been.
Brooding is totally unhealthy.
You can do the following instead to free you from your what-ifs and uncertainty:
GAIN WISDOM
Usually, moving on isn't happening because we don't know how we should react to a difficult situation.  Try to contemplate on it.  Try to figure out if you have actually gained insight from what you have gone through.    Eventually, you will have a clearer sense of what you need to do.
GET YOURSELF OUT OF THE FUNK
Think of all the good reasons why you should stop dwelling on your misery.
Choose the most convincing one.
I did a list like this one once because I was brooding over a little fight with an old high school best friend that got bigger and bigger.
The best reason on my list:  "I don't need to waste my time and energy on people who don't even care for me." If you start to brood more, list more convincing reasons.  Eventually, you wouldn't be blaming yourself anymore.
TUNE OUT… SLOWLY
Your misery and pain will inevitably rise at times.  When these happen, think of your feelings as a song on the radio.  Slowly tune out.  You  are not totally denying and forcing your feelings away.    You are just realizing what they truly are.  After that, you can focus on more important and productive matters.
EXPRESS YOURSELF
Write and express every single emotion you feel on paper.  Then burn it.  Doing so will eventually prompt you to accept the situation.