Skin Solutions 101: Your Embarrassing Skin Problems–Solved!
Last Updated on May 21, 2020 by Paula
Do you suffer from embarrassing skin problems?
Does a zit ruin your day?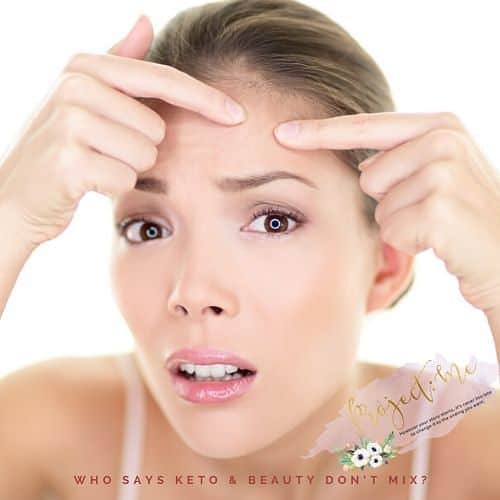 Bad skin day, along with the more popular "bad hair day" can definitely put a black spot to our sunny day, but bad skin and bad hair don't last forever, right?
But when they do happen to me, I wish I could put on a mask and wear it forever…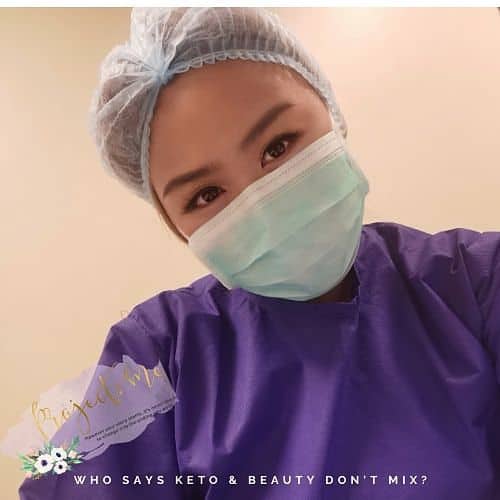 Here are remedies to your skin's biggest skin concerns – ones that you can't even ask your BFF!
As with most skin issues, it is always best to visit a dermatologist for serious and long-term treatment, but here are some of our tried and tested bad-skin busters.
EMBARRASSING SKIN PROBLEM #1: Even though I shampoo my tresses everyday, my scalp still gets extremely oily. Plus, I get flakes in my hair!
Unfortunately, excessive scalp oiliness could be something you inherited from your folks!
It could also be build-up of residue from hair products you frequently use like gel, mousse, serum, or spray.
Keep oiliness at bay by using a residue-clearing shampoo and making sure to rinse thoroughly with water.
Popping this happy pill also makes your tresses healthy!
Product to try:
 BIOLAGE Scalpsync Anti-Dandruff Shamp0o | Targets Dandruff, Controls The Appearance of Flapokes & Relieves Scalp Irritation | Paraben-Free | For Dandruff ControlRead Reviews BIOLAGE Scalpsync Conditioner | Weightlessly Soothes & Nourishes For A Healthy-Looking Scalp | Paraben-Free | For All Hair TypesRead Reviews
EMBARRASSING SKIN PROBLEM # 2: My underarms are dark.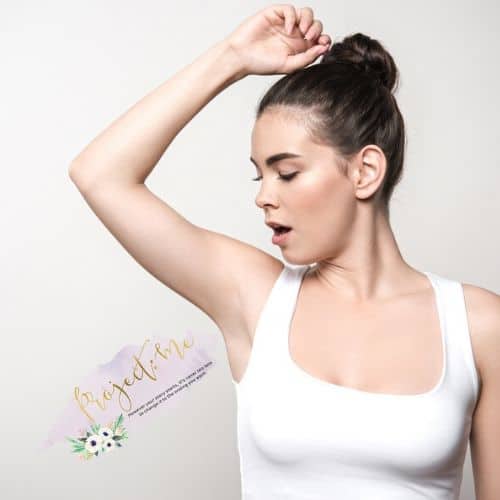 Cause: The darkening of armpits can be caused by so many factors such as friction, irritation from shaving or product applications, hormones, or weight gain.
Solution: While dermatologists recommend permanent solutions like hair removal to lessen skin irritation, you can also prevent darkening by using natural / aluminum-free deodorants or spray formula to lessen the contact between your skin and the bottle.
Product to try: I absolutely love Belo Essentials Underarm Skin Whitening Anti-perspirant Deodorant .
It is an antiperspirant, a hypo-allergenic and whitening deodorant.
 2 BELO ESSENTIALS Anti-Perspirant Whitening Deodorant 2 x 40ml (Large Size)
EMBARRASSING SKIN PROBLEM #3: I have rough bumps on my arms and legs.
According to dermatologists and skin experts, this could actually be a chronic skin condition called keratosis pilariss, where your skin could resemble a plucked chicken's!
Solution: Lather in the shower with urea or alpha hydroxy acid-rich body washes. Soaps containing milk nutrients that are rich in lactic acid (a natural exfoliant) could also work in a pinch.
Try this cult favorite –
 Glytone KP Kit Keratosis Pilaris – Exfoliating Body Wash, Lotion, Shower Pouf, Smooth Rough & Bumpy Skin, Chicken Skin, Fragrance-Free, KitCheck Reviews
EMBARRASSING SKIN PROBLEM #4: I have more hair in weird places – face, upper lip, chest and back – than my friends.  Help!
Cause: Hirsutism, or having an excess of hair over your body can be chalked up to genetics and hormones.
Solutions: Permanent solutions for removal include intense photo light or laser treatments. Meanwhile, keep yourself fuzz-free by using a sharp razor or applying depilatory creams for less sensitive areas like legs, tummy, and arms.
For longer periods of hairlessness, visit a waxing salon.
Product to try:  I use the ever reliable Veet Depilatory Cream, but you can try the Veet Infini'Silk Light-Based IPL Hair Removal System For Home Use
which uses Pulse-Light Technology to help reduce hair growth at the root.
Wouldn't you love to have this?
 Veet Infini'Silk Pro Light-Based IPL Hair Removal System With 2 BONUS Cartridge Refills 1 ea

Infini'Silk generates pulses of light that target pigmented cells through hair follicles. These short bursts of light helps reduce hair growth at the root and deliver permanent hair reduction from places you would not want hair to be growing on!
EMBARRASSING SKIN PROBLEM #5: My skin is scaly and rough.
Cause: It could be a number of things, like using soaps or bath gels that are too harsh.
Solution: After stepping put of the shower, gently pat your skin dry then slather on your favorite body cream.
Lotion applied right after a shower helps lock in the moisture from your bath. Exfoliating skin with a gentle scrub once a week also helps slough off dead skin cells on the surface much faster.
Product to try: One of my favorite scrubs is definitely Dove Body Wash, Gentle Exfoliating
with Physiogel A.I. Lotion
afterwards.
I also love using Eucerin, which gives me tons of relief especially when I am going through an eczema flare.
EMBARRASSING SKIN PROBLEM #6: I have uneven patches of color on my face.
Cause: Insect bites, scars left by old breakouts, and sun exposure could be the culprits to uneven skin tone.
Solution: Protect yourself with a broad-spectrum sunscreen everyday like Shiseido Anessa Perfect UV Sunscreen EX SPF 50+ PA++++
, and apply a brightening moisturizer before you hit the sack.
Product to try: What I am currently using is Frenzyderm, which was recommended by my dermatologist.
 FrezyDerm Sun Screen
If dark spots really bother you, you could try a low dose cream with hydroquinone on it. Remember, though, that this ingredient may have a rebound effect.  Use it only for a maximum of 2 months.
There you go! If you have any questions on just about anything, post a comment. Stay gorgeous!