How To Make Your Netbook Battery Last Longer
Last Updated on August 14, 2020 by Paula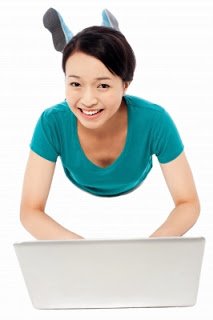 Do you want your netbook battery to last longer?
My netbook  battery always dies on me.
Of course, it is old.  It has been with me for over six years!
My Dell laptop batteries have performed better than my even older netbook whose batteries conked out on me on year one.
One of the many reasons I got a netbook (aside from the reason then that it was in pink and I knew I had to get it!) is that it is convenient and I can bring it anywhere while I do my spreadsheets.  Having a longer battery life is something I badly need.
However, there are things I have been doing that is making  its battery life shorter.
Are you making your netbook battery life shorter?
To make your netbook battery last longer, here are things you should not be doing.
I always have my flash drive and CD writer plugged in while my netbook is on battery power.
I did not realize that these gadgets will leech the power the whole time they are plugged in.
I open a lot of windows while doing my spreadsheets, at a brighter light, while listening to music – from my netbook, of course.
Having too much applications definitely zonked out my laptop battery fast.
Now, I just concentrate on a task and then head on to another after I am done with the first.  And I don't listen much to music anymore.
I am contented with the cafeteria music, although I do have to contend with that jazz number being played again.  For the millionth time.
I am always connected to wifi.
While doing some spreadsheets which I have to deliver in two hours, I can't help but check out my facebook newsfeed.  I realized it is better to miss out on my online social feed than miss out on my more important report.<
I didn't really know that Lithium ion batteries should not be completely discharged.  Charging them and discharging them is better than making them conk out then charging  them again to full power.
I overcharge.
Completely discharging my netbook batteries is as bad as overcharging them. I tend to sleep and forget to turn off the plug on my netbook.
There are safety circuits for some netbooks, but don't let the charger on for a long time anyway.