Confessions of a Serial Crash Dieter
Last Updated on May 23, 2020 by Paula
Are You A Serial Crash Dieter?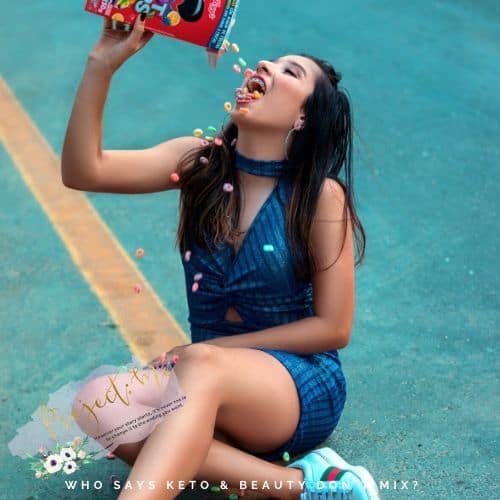 Like most women, I have tried numerous methods over the years to try to lose extra weight.
❗ In high school, I skipped dinner.
❗ In college, my go-to diet was the cabbage diet, which promised a 10-pound weight loss in seven days.
❗ A few years ago, I tried a fad diet, but gave up around day five when I was required to eat six whole tomatoes.
Another diet didn't allow me to mix carbs with protein;  I abandoned it the minute my desire to eat adobo with rice overpowered my desire to have a slim waistline.  I AM A SERIAL CRASH DIETER.
Seriously, I was so addicted to crash dieting.
Recently, reflecting on my slow-but-sure weight gain over the past few years(o.k., it went way fast in December.  As in, over the roof!), I
realized that I had been putting myself through days or weeks of culinary hell to make up for years of eating with abandon.
And what I learned from crash dieting for more than half my life is this-  when it comes to maintaining a healthy weight, there are absolutely no shortcuts.  Unless you go for surgery or something.
The realization led to a big step.
Acceptance.
I have to accept that –
✅I am not one of the lucky few who can eat whatever they want and not gain a pound,
✅I cannot eat dessert after every meal because that croissant goes straight to my thighs, and
✅ I didn't put on extra weight overnight and would thus need time lose everything I had gained.
I decided to commit something I could keep up my whole life, not just for three days.
Are you keto-clueless? Get keto-fied by reading my Ultimate Keto FAQ.
And so lately, I've been doing what I should have been doing all along.
Eating less meat and more veggies , and allowing myself the occasional sweet treat (just enough so that I don't feel deprived).
It is a tough journey , I know, but I am on my way into living a happily balanced diet zone.😄