Room Re-Design with walldecalspop.com
Last Updated on August 14, 2020 by Paula
Are you sick of your bedroom wall decor?
My teenager claims she has outgrown her childhood room décor.
She claims she needs to re-do her pink walls and perhaps add rremovable wall decals she saw in the internet like this one: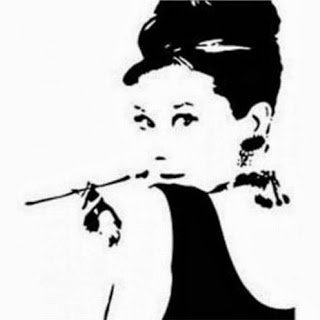 I was like, omygosh, this girl's got style!
I would love to have that Audrey Hepburn wall decal in my old teenage room as well!
Then, reality sank in and I asked her, "Where are you going to score that wall decal?"
Wall decals is the new way to decorate your walls.
And like a truly seasoned home designer wanna-be, she explained that using wall decals is the new way to decorating your walls.
You can make your room look new without dealing with the fumes and the mess that paints can bring.
And the best place to shop for these wall decals is at walldecalspop.com.
✅ The homepage is very easy to navigate.
✅ You can easily search for a particular design or category you may like by using the site's search function.
✅ With walldecalspop.com, you will never run out of wall art decoration ideas.
It is an innovative wall décor online shop offering wall decals in various designs from the classy Audrey Hepburn wall decal to funky Bob Marley and dreamy fairy tale wall decals with butterflies, castles and flowers to cars or robots wall decals.  It also has bathroom wall stickers and Wall quotes Vinyl Lettering Decals.
✅I particularly like the way these wall decals are easy to use.
✅ The best part, they are easy to remove, too.
Your teen can easily change her wall decal according to her mood, disposition, and style.
✅The prices are quite reasonable, too.  That classy Audrey Hepburn wall decal costs $19.00, most of their bestsellers like the Cute Dot Tree and Birds Wall Décor costs $27.00 and the priceless Map of The World Decal with a size of 41 inches x 30 inches is on sale at $85.00.
Ongoing promo:
Also, an ongoing promo is that if you buy 2 (because you cannot get enough of their beautiful designs), you get the 3rd
for free!
It offers secure payments via Paypal or your credit card, with a fast turn-around time of 1-2 business days and delivery time of 3-4
business days.
Shipping is free if you order more than $50.00!  For orders below $50.00, $7.90 is charged as a flat shipping rate.