Understanding Urinary Tract Infection
Last Updated on August 19, 2020 by Paula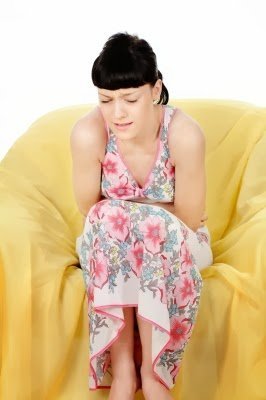 Urinary tract infections are a serious health problem affecting millions of people each year. Some studies claim that one woman in five will suffer from a UTI during her lifetime.
WHAT EXACTLY IS UTI?
UTI stands for Urinary Tract Infection.  Normally, urine is sterile.  It does not have bacteria, viruses and fungi.
An infection occurs when microorganisms, usually bacteria, cling to the opening of the urethra.
Urethra is the tube that connects the urinary bladder to the outside of the body and begin to multiply.
Most infections arise from one type of bacteria – escheridia coli (E. coli) which normally lives in our colon.
CAN MY HUSBAND OR SON DEVELOP UTI?
UTIs in boys and men are not as common as they are in women but can be very serious when they do occur.
UTIs may occur in infants, boys and girls, who are born with abnormalities of the urinary tract, which sometimes need to be connected with
surgery.
Microorganisms called Chlamydia and mycoplasma may also cause UTIs in both men and women.  However, unlike E.coli, Chlamydia and mycoplasma may be sexually transmitted and these kinds of infections require treatment of both partners.
WHAT ARE THE SYMPTOMS OF UTI?
Not everyone with a UTI manifests the symptoms but most people will show at least some symptoms.
Usually, there is a frequent urge to urinate and a painful , burning feeling as one urinates.  Most of the time, one may feel uncomfortable pressure above the pubic bone.
A common complaint is that, despite the urge to urinate, only a small amount of urine is passed.  The urine may look milky or cloudy, even reddish, if blood is present.
If your baby or child seems irritable, is not eating normally, has an unexplained fever that does not go away, and has incontinence
or loose bowels, then you should suspect UTI.
Unlike adults, children are more likely to have fever and no other symptoms.  You should bring your child immediately to a doctor if this happens.
HOW DO I KNOW IF I REALLY HAVE UTI?
To find out if you really do have a UTI, your doctor will test your urine for the presence of pus and bacteria in a test known as
urinalysis.  If bacteria is found in your urine, another test may be performed to ascertain what specific antibiotic is best to use against it.
If you have recurrent infections, your doctor may recommend an ultrasound exam to check the health of your internal organs.  Another useful test is a cystoscopy using an instrument made of a hollow tube with several lenses and a light source, which allows the doctor to see inside the bladder from the urethra.
HOW IS UTI TREATED?
UTIs are treated with antibacterial drugs.  The choice of drug and length of treatment depend on your medical history and the kind of bacteria causing the infection.
Often, a UTI can be cared with one or two days of treatment if the infection is not complicated by an obstruction or other disorder.
Still, many doctors ask their patients to take antibiotics for a week or two to ensure that the infection has been cured.<
Various drugs are available to relieve the pain caused by a UTI.  A heating pad may also help.  During treatment, it is best to avoid coffee, alcohol and spicy foods.
Never choose your own antibiotics or buy them without a doctor's prescription.  A doctor's guidance will help  cure you faster and
more efficiently.
WHAT STEPS CAN I TAKE TO AVOID UTI?
Doctors suggest some ways that women can take to avoid an infection:
Drink plenty of water every day.  Most  doctors suggest that drinking plenty of water helps cleanse the urinary tract of bacteria.Some experts recommend drinking cranberry juice as it produces hippuric acid in the urine and helps prevent bacteria from sticking to the walls of the bladder.  If pure cranberry juice is not available, you can take cranberry capsules which can be found in most health
food stores.  Always take those with a large glass of water.
Urinate when you feel the need.  Don't resist the urge to urinate.
Wipe from front to back to prevent bacteria around the anus
from entering the vagina or urethra.
Take showers instead of tub baths.
Cleanse the genital area before sexual intercourse.
Avoid using feminine hygiene sprays and scented douches,
which may irritate the urethra.