SIGNS THAT HE IS TOTALLY HOOKED ON YOU
Last Updated on August 19, 2020 by Paula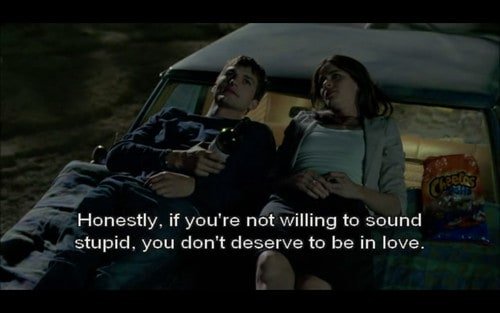 Guys don't like to talk much and  you can't force them to admit that they are hooked on you.
Look for these subtle signs that he likes you:
But be extra-watchful of how they act, especially if:
HE IS ALWAYS AROUND OFFERING SOME KIND OF HELP.
Guys love the "Rescuer Act", and when they are so into you, they will think of ways to help you – like carry your shopping bags, change your busted light bulb, or change your car's flat tire.  Yup, those are less than romantic, but hey, that is how they are.
HE IS HAPPY TO JUST CHILL.
When a guy wants to be with you so badly, he is content to hang out with you doing absolutely nothing.
So, if you like him too, it is a good sign when you start seeing him more often.
THINGS REMIND HIM OF YOU
If he keeps texting you – any time of the day, or says he saw something in a store you'd really like, it proves you are in his brain
full-time.
HE GIVES YOU A SWEET NICKNAME.
Guys use sweet nicknames.
It is weird, but it only shows he is into you.More on signs that he is secretly in love with you here.