Modernizing an Older Home
Last Updated on August 15, 2018 by Paula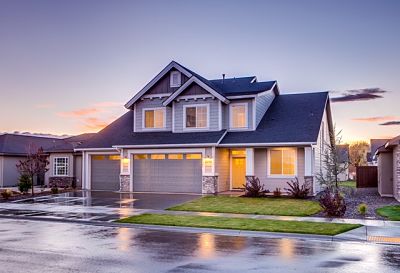 Older homes have an old-world charm and character. They were built to weather many storms and remain standing. Often people buy them to restore and enjoy the architectural detail that was put into the crafting of these homes. They are made of sturdy wood to withstand the test of time, not the synthetic materials used in many homes today.
Adding Conveniences to Older Homes
Although the main reason for buying an older home is because it is unique, there are some conveniences that you may need to live comfortably. Most older homes did not have a large number of electrical outlets. You probably don't want to live with extensions cords running all over the house. Adding outlets will allow you to be able to use all your modern conveniences from the microwave to computers, smart TVs, internet, gaming consoles, and more. One example of jacksonville electrical contractors is Mister Sparky.
In addition to adding the outlets, you will probably want ceiling fans, a dishwasher, your double oven and of course, your double door refrigerator. These items will likely require additional or more modern wiring. Certainly the electrical panel will need an upgrade to handle your needs. Many older homes did not use as much power as we need today for all our gadgets.
A Mixture of Old and New
Just because a home is old does not mean that everything inside has to look old. Only if you are buying a home to use as a showplace, rather than living in it, should you worry about everything being true to the era of the home. When you are planning to live in the home, mixing the old with the new can create an appealing look.
Go ahead and remodel the bathroom to include the modern shower you want. You may even need to add a bathroom or two if the home only has one. If you need to remodel certain parts of the home to accommodate your family, be sure and keep characteristics that add the quaint feel so that you can have the best of both worlds.