Natural Curly Hair Care Tips
Last Updated on August 3, 2020 by Paula
Got natural curly hair? Care tips you will love!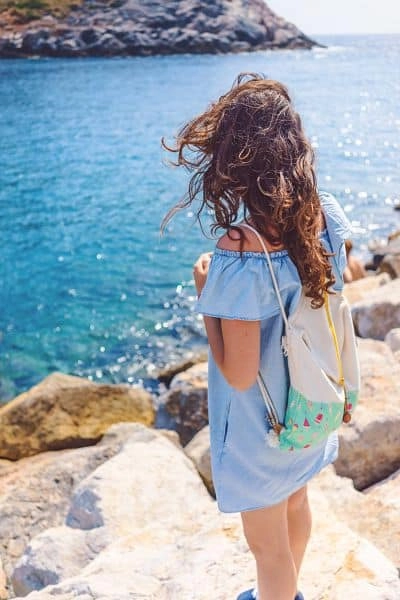 Like I said in this post where I talked about my go-to Shampoo and Conditioner after my hair started falling in clumps after a particularly strict diet, my hair is somewhere in between – not too curly and not stick-straight either.
Just frizzy!
(Kidding! It actually looks kind of awesome now after I started using Hairburst Shampoo and Conditioner and SugarBearHair Vitamins (I actually bought the three-month supply because hello, it has a free hair brush!)
Well, my sister Nicole's big problem is that her hair is curly!
And she hated it!
Like she has a straightening iron and her life would be totally shattered if she forgot to bring her iron on trips or when it malfunctions!
Although ever since she started using HSI Professional Glider | Ceramic Tourmaline Ionic Flat Iron Hair Straightener – which is so good I am begging my mom to get me one – her hair has always been well, perfect.
Well, her straightening iron plus the Number One Rule for people who have curly hair: Love it! worked for her.
But for some peeps, loving their naturally curly hair just don't cut it…
They go for drastic measures to get straight hair when they have something so beautiful already!
Constantly straightening your hair can cause significant heat damage and don't even think about permanent hair straightening procedures!  They will look perfect after treatment, but you just wait a month (or weeks) and your hair will be so damaged you will practically be swearing never to straighten your hair again!
So, to be at peace with your curly hair, here are three curly hair tips!
Love It
Your naturally curly hair is beautiful!
Long, short, tight curls, or loose waves, I bet there are many straight-haired women wishing they have your curls!
(I envied my sister's hair that I actually had my hair digitally permed annually!)
Long, curly hair, especially when it is healthy can be so attractive.  Some guys I know think women with big hair are sexy.
Weird, I know, but just look at those romantic movies.  That girl with the curls is HOT!
Take Care of It
The most important thing for curly hair is to wash and condition it. Frizzy, uncontrollable natural curls can easily be tamed by using a conditioner designed specifically for curly hair.
My sister loves this:
Also, curly hair tends to be dry so make sure you are deep-conditioning your hair once a week with DIY, homemade conditioners or intensive, hair repair masks like Pantene Pro-V Gold Series Repairing Mask for African American, Ethnic and Curly Hair .
Don't forget to use a shine serum like the highly-rated Pantene Pro-V Gold Series Repairing Mask for African American, Ethnic and Curly Hair.
You see, stiff curls that don't move aren't as great as a curl that you can run your fingers through.
Some girls I know with super-curly hair swears a min leave-in gel or mousse helps prevent the unwanted sitcky look.
Also, always use a diffuser when blow-drying your hair.
Work It
Now that you've got the curls you've always wanted, flaunt them.
Once your hair is completely dry, carry a small shine spray and lightly mist the finished product.
I personally love using this:
Whether you have short curls or long curls, if you love them, other people will love them and notice them.
It is important to be confident in yourself. So, if you love your curls and stop talking about how much you want to change them and instead embrace them, other people will love them too.
You might even have a few of the straight-haired girls wishing even more that they were blessed to have your curls, even if only for a day!